Politics
Hundreds Of DNC Protesters March, Two Arrested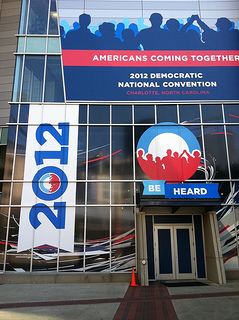 Hundreds of protesters marched into Uptown Charlotte Sunday. The protesters started gathering Saturday and more arrived Sunday.
An estimated 750 people showed up. Organizers told WBTV, though, that they were expecting thousands.
Protesters included members of March on Wall Street South, Occupy Charlotte and others. The protesters did not march about a single issue, but many, including banks and the environment.
Police told WBTV that Anna Marie Wright, 23, and Chris Wright Stephens, 22, were arrested. Stephens was arrested for disorderly conduct and assaulting a government official. He also resisted arrest. Wright was arrested after being caught with a mask and knife, reports WBTV.
Stephens was not a protester, but a bystander, according to a local Fox affiliate.
Read more DNC coverage here.
Reach Senior News Editor Hannah Madans here.