Politics
Hahn, Richardson Battle For Minority Vote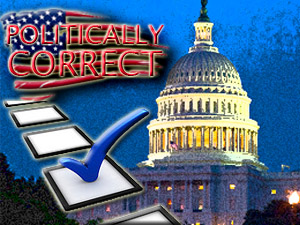 Redistricting fuels yet another battle between two Democratic incumbents as they compete for Latino and black voters in the South Bay.
Both Janice Hahn and Laura Richardson are vying for a district whose shares of eligible voters are 49 percent Latino and 28 percent black.
Some have expressed dismay over the lack of Latino representation in the race. As one Cal State Long Beach student points out via Facebook, "Latino candidates?"
Despite such sentiments, Richardson is likely to have the advantage of relating to minority voters. She is the daughter of a white mother and black father who remembers watching the civil rights movement unfurl on television.
Richardson has also served in Congress for a longer time and the majority of voters from her old district are included in the 44th Congressional District which includes the Port of Los Angeles, San Pedro, Lynwood and Carson.

Richardson's advantage was upstage by Hahn's win in the primaries, where she captured 60 percent of the vote.
Though Hahn's tenure in Congress has lasted less than a year, she has received four times the amount of campaign contributions and has accumulated an impressive list of endorsements including the California Democratic Party, the Sierra Club, and the Los Angeles Times.
Hahn may have also benefitted from Richardson's recent probe by the House Ethics Committee on continued allegations of improperly pressuring congressional staffers and using taxpayer-funded sources for her campaign.
Richardson had been admonished of these allegations, but in less than two months before the November election, the committee continues to receive "disturbing allegations" of Richardson's campaign conduct.
Click here for full congressional race coverage.
Reach Staff Reporter Denise Guerra here and find her on Twitter here.