National
Violence In Iraq Kills At Least 44; Fugitive Iraqi Vice President Sentenced To Death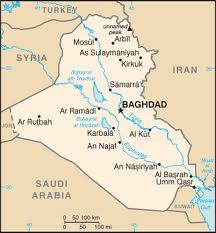 In a ruling likely to increase tensions in Iraq, Iraqi's fugitive Vice President Tareq al-Hashemi was sentenced to death, just hours after insurgents killed at least 44 people in attacks across Iraq Sunday,
Reuters
and
the Associated Press
reported.
Hashemi was found guilty of murdering a female lawer and security official, a judiciar spokesman said.
Hashemi, who previously fled Iraq earlier this year. denies the charges, which include the accusation that he ran death squads, CNN reported.
CNN:
"Everybody knows that my case is a political case, from beginning to end, and that the charges against me are fabricated, and far from the truth," Hashimi said in May.
Hashimi, who is Iraq's top Sunni Muslim politician accuses the country's Shiite Prime Minister Nuri al-Maliki of pushing the country towards a religious divide, CNN reported.
Earlier today, in attacks which struck at least 11 cities, insurgents killed soldiers at an army post, gunned down bombing police recruits waiting in line to apply for jobs and exploded a car bomb outside of a French consulate, Reuters reported.
"The violence… highlighted militant attempts to sow havoc in the country and undermine the government," the AP reported.
Although Iraq's conflict has eased since its height in 2006-2007, Sunni Islamists and an al Qaeda affiliate still launch about one major attack a month in an effort to reignite tensions between Shi'ite and Sunni Muslims, Reuters reported.
Since the last U.S. troops left nine months ago, the Iraq government is still struggling to battle Islamist militants and an al-Qaida affiliate, NBC News reported.
Read more about Neon Tommy's coverage of Iraq here.
Reach Executive Producer Jackie Mansky here.