International
France To Close Embassies After Publication of Muhammad Cartoons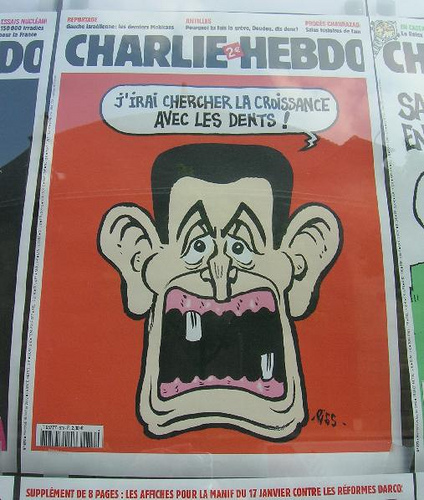 The government of France has ordered embassies and schools to close in about 20 countries after a French magazine published caricatures of the Prophet Muhammad on Wednesday, the
Associated Press
reported.
The weekly Charlie Hebdo's decision to publish the caricatures came after days of violent protests against the film "Innocence of Muslims."
The French Foreign Ministry issued a travel warning to French citizens in the Muslim world to exercise "the greatest vigilance" and avoid public gatherings. An anonymous lawsuit was filed against Charlie Hebdo hours after the issue hit newsstands, according to the Paris prosecutor's office.
The magazine's chief editor, who goes by the name of Charb and has been under police protection for a year, defended the cartoons.
"Muhammad isn't sacred to me," he said. "I don't blame Muslims for not laughing at our drawings. I live under French law; I don't live under Quranic law."
Read the full story at the Associated Press. Read more Neon Tommy stories of the Mid-East riots here.