Health
FitGirl: Free Fitness Apps For Your Smart Phone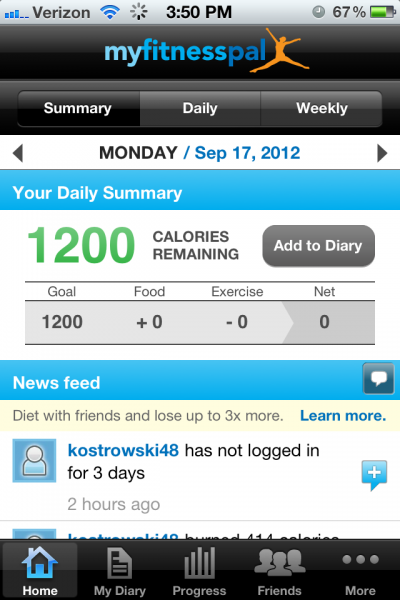 This summer I caved and joined modern society by buying an iPhone. The App Store alone blew my mind with the free assortment of health and fitness apps doubling as personal trainers, dietitians and even yoga teachers for iPhone users. Apple will release the much-anticipated
iPhone 5
this Friday, Sept. 21 and undoubtedly gain masses of new customers, unfamiliar with the smart phone's superb fitness guidance capabilities. Below are a few of the highest-rated, free, fitness apps offered.
My Fitness Pal first asks dieters a bunch of questions such as gender, current weight, age and goal weight to calculate their daily caloric intake necessarily to start shedding pounds. For example, my daily intake is around 1200. The app is a digital food journal. Dieters add what they eat for breakfast, lunch, dinner and snacks and MFP calculates the calories, helping them budget calories so they don't overeat. The app also factors in the caloric value of workouts and includes detailed options such as running speeds. The amount of different food entries is what makes this app so helpful (they even have Yogurtland entries). Dieters can also scan an item and MFP will use the barcode to calculate calories.
Lose It is also a digital food and exercise journal with similar qualities as My Fitness Pal. Lose It also has motivator alerts dieters can set up that send them reminders to log their food and exercise at different times. Overall, it's a tad more detailed than My Fitness Pal with organized, supplementary food options.
Weight Watchers calculates dieters' food and activity "points" based on the Weight Watchers system. The digital food tracker is great for those already on or wanting to try the Weight Watchers system.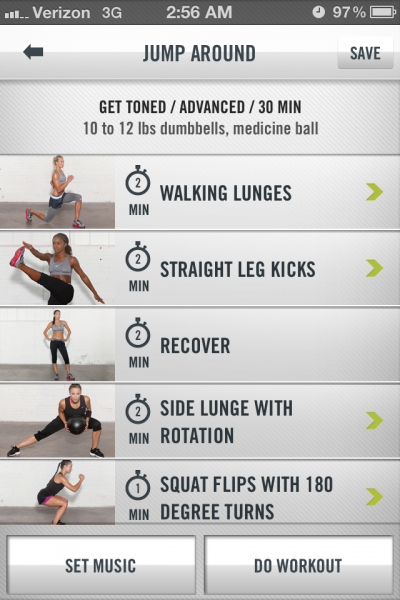 MapMyRun uses the GPS on a runner's phone to calculate the distance, pace, speed and calories burned on a running route. On the website, runners can search for new nearby routes uploaded by different users by mileage and location. The creators of MapMyRun also have apps for biking, walking and hiking as well. However wireless network limitations such as not having service and running under clouds and thick trees can impair the GPS tracking system and botch results.
Nike Training Club is a collection of 30-45 minute, guided workouts divided into four categories: Get Lean, Get Toned, Get Strong and Get Focused. Each category uses a different workout technique for a specific goal. For example, Get Lean utilizes interval training to lose weight. Next users pick from beginner, intermediate or advanced and choose from a compilation of workouts. The digital Nike trainer will talk users through the exercises and give tips on how to do a move correctly. NTC's only downfall is all of the workouts require dumbbells and a medicine ball.
Simply Yoga Free has a similar set up to the Nike Training Club App, except Simply Yoga guides users through 20, 30 or 60-minute yoga classes instead of interval or strength training. Users choose between two different routines but can get more workouts if they buy the full version of the app. As with the NTC, there are videos of each move to help you do it correctly.
FitGirl is a weekly health and fitness column. If you have any questions you want to see answered feel free to email me.