Politics
Fewer Young People Might Vote In November, Will It Matter For Obama?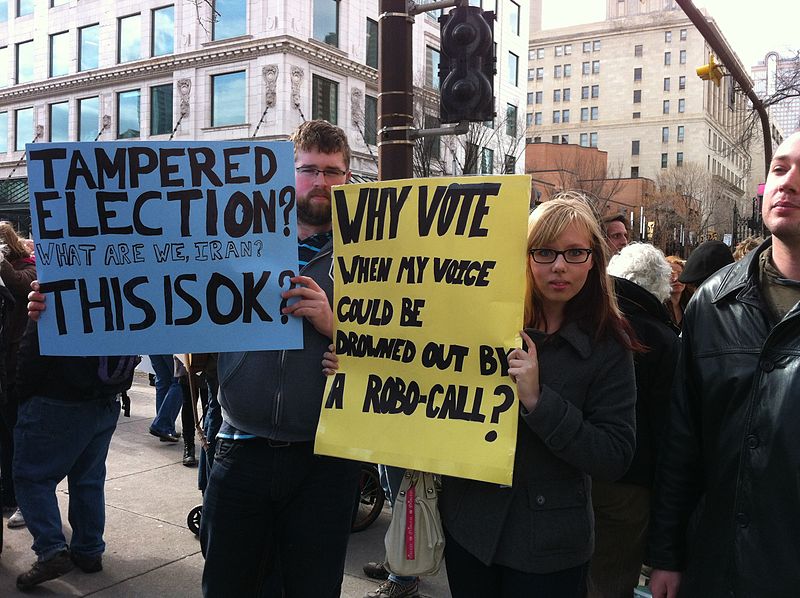 At 51, President Barack Obama is 22 years older than the coveted 18-29-year-old "millennial" voter demographic that helped him win the election in 2008. But this time around, Obama is losing traction with that bloc of traditionally "unlikely voters" that chose him at the ballot box by a greater than two-to-one margin over Sen. John McCain.
So what's the good news for Obama? They aren't too crazy about Romney, either.
A Harvard Institute of Politics Survey from April found that Obama still enjoys a comfortable 17-point lead over his Republican challenger, albeit a smaller one than four years ago.
The poll found that "Obama leads Romney among 18- to 24- year-olds by 12 points (41-29 percent) and 25- to 29- year-olds by 23 points (46-23 percent)."
That's an improvement of six points from the survey's findings in early December. But as Gallup discovered in July, only 58 percent of registered voters in the millennial demographic said they would "definitely" vote in 2012, compared to 78 percent at the same point four years ago.
Why might these voters be feeling disaffected and disenchanted with the election and politicians? As the New York Times reported in July, it's probably because they have other things on their minds – like finding a job.
The Obama campaign is taking a more issues-oriented approach to turning out millennials this time around. Following his acceptance speech last night at the Democratic National Convention, Obama will continue his tour of college campuses to tell students about his plan to ease the burden of their impending loan debt through a new "Pay As You Earn" program designed to allow new debtors to pay back their loans at a rate proportional to their income.
It's a point Democrats tried to hit home all week at the DNC. Michelle Obama told audiences on Tuesday, "That's why Barack has fought so hard to increase student aid and keep interest rates down – because he wants every young person to fulfill their promise and be able to attend college without a mountain of debt."
And last night her husband told the crowd in Charlotte, "No family should have to set aside a college acceptance letter because they don't have the money."
But if 2008 should have taught Obama anything, it's that what matters most is not how many people show up, but what percentage of those who do vote for you. For all the hullaballoo that was made about Obama energizing young Americans to vote the last time around, the Washington Post pointed out that the 18 percent of young people who voted in the last election only represents a one percent increase over 2004, 2000 and 1996.
And with DNC speakers bringing up Obama's record on women's issues at every opportunity, it appears they have learned their lesson and are focusing on increasing their margin with female voters as well, among whom Obama has an eight-point lead over Romney.
Reach Staff Reporter Omar Shamout here; follow him here.