Politics
Dems Arrive In North Carolina, Celebrate Labor Day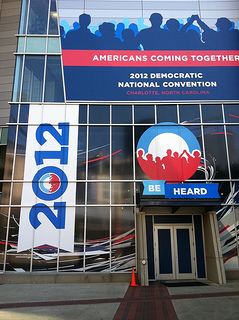 The Democratic National Convention is scheduled to begin Tuesday, but many participants arrived Sunday and Monday where events were planned to celebrate Labor Day.
CarolinaFest, a free Labor Day festival was hosted by the city. The festival kicked off with a parade and also had many bands perform. Organizers told WCNC they expect close to 30,000 attendees at the festival.
Meanwhile, many caucuses were held. In the morning, there was a morning prayer gathering, a Black Caucus, a Hispanic Caucus and many others.
In the afternoon there were many council sessions, including a Youth Council and a Veterans & Military Families Council.
Caucus and committee session will be held during the duration of the DNC. View the schedule of caucuses and councils here.
Even though no formal events are taking place Monday inside the Time Warner Cable Arena, many media outlets will start to broadcast from the convention floor.
Read more DNC coverage here.
Reach Senior News Editor Hannah Madans here.