Sports
College Football Week 5 - Games To Watch And Predictions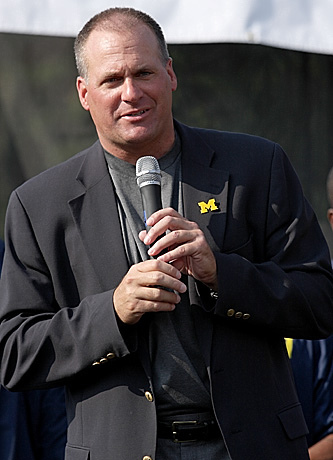 After Stanford's loss at Washington Thursday, the top-10 better be on upset alert heading into these Week 5 matchups. The west is wilder than ever in an ultra-competitive Pac-12 and the Big Ten is wide open, too. Despite the fleeting nature of success in college football, our writers are uniformly confident in their picks this week.
No. 18 Oregon State at Arizona
Trenise Ferreira: Oregon St. 34 - 28 Arizona: This one really could go either way, what with Oregon St. being good all of a sudden and Arizona having one of the highest scoring offenses in the nation. That said, I think Oregon St. takes this one as the Wildcats might still be reeling from that crushing loss at Oregon. If Oregon St. can shut Arizona out of the end zone like Oregon did, then they will see their undefeated streak continue.
Salomon Fuentes: Oregon St. 24 - 17 Arizona: The Beavers have only played two games, so it's far too soon to say they're a dark horse in the Pac-12 North, but their defense has looked legitimate in wins over UCLA and Wisconsin. Arizona is due for a bounce-back win at home after losing 49-0 to Oregon. But when you factor in that OSU quarterback Sean Mannion has been putting up big-time passing yards, it's looking very promising for the Beavers to come out of Tucson 3-0.
Jeremy Fuster: Oregon St. 21 - 14 Arizona: An intriguing matchup here as an Arizona team that's just been annihilated by Oregon goes up against the newly-ranked Beavers, who've upset two top-25 teams – a prime example of the Pac-12's newfound depth. Mannion and Storm Woods should keep the Arizona defense guessing and pull through in a matchup where scoring will be infrequent. Look out, Ducks. The Civil War is looking very intriguing now.
Mike Piellucci: Oregon St. 24 - 21 Arizona: Will the real Arizona offense please stand up? One game after torching a rebuilding Oklahoma State team, Rich Rod's high-flying 'Cats were goose egged against Oregon, leaving us plenty of reason to question just what, exactly,we can expect from this team week to week. Meanwhile, Oregon St. has proven they can stop the run by locking down Montee Ball and Johnathan Franklin. They can also air it out behind emerging Mannion.
Jeremy Shapiro: Oregon St. 17 - 14 Arizona: Oregon St., the surprise team of the Pac-12, will escape from the desert with a close victory over the Wildcats. Arizona is coming off a lopsided loss against Oregon and looking to regain the momentum that sparked an impressive start to the season. Led by a staunch defense, Oregon St. will stymie the Wildcat's offense and bottle up star running back Kadeem Carey.
Matthew Tufts: Oregon St. 27 - 21 Arizona: Arizona and Oregon St. both have a lot to prove in this Pac-12 matchup. Arizona's high-scoring offense was shut down by Oregon last week. Oregon St. will have to continue their shut-down defense of late and use their momentum from their big win over UCLA to improve to 3-0.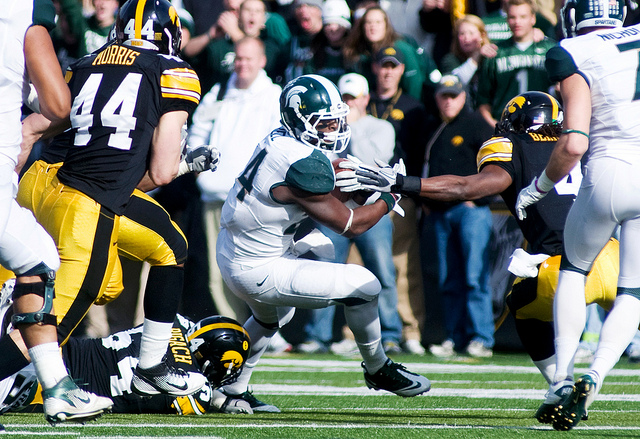 No. 14 Ohio State at No. 20 Michigan State
Ferreira: Michigan St. 13 - 7 Ohio St.: Both of these teams had throwaway wins last week, so this game could be an exciting one for the Big Ten, a battle that will pit Braxton Miller and Andrew Maxwell against one another to see who will get the job done. In the end, Michigan St. will be having none of it, and the best defense in the Big Ten will reign supreme.
Fuentes: Michigan St. 17 - Ohio St. 10: Have the Spartans looked good over the last few Saturdays? Not at all, but the silver lining has been junior running back Le'Veon Bell, who has continued to put up stellar numbers even as the rest of the Spartan offense flails around him. The Buckeyes, on the other hand, have played rather well, and while a win like this would propel them into the AP top-10, their defense simply isn't good enough to get the job done in East Lansing.
Fuster: Michigan St. 28 - 20 Ohio St.: The top matchup in a rather dry Week Five. It all comes down to whether the Buckeyes defense will stop Bell or of the Spartans defense will stop Miller. This one is sure to be close, but I think Miller's inexperience will finally catch up with him against a tough defense and an even tougher road environment.
Piellucci: Michigan St. 21 - 13 Ohio St.: Miller is every bit as electric as Maxwell is erratic, but the Buckeyes have barely squeaked out wins the past two weeks even with Miller firing on all cylinders. For all Sparty's woes on offense, the defense has lived up to its acclaim as an elite unit and Bell has churned out big games week after week.
Shapiro: Ohio St. 20 - 13 Michigan St.: Michigan St. is licking its wounds after last week's narrow defeat to the Fighting Irish. Miller and Ohio St.'s high-flying offense will not make things any easier for the Spartans in the conference opener for both teams. After Michigan St. shut down Miller to the tune of 29 total yards in last season's game, look for Miller to step up late in the game and establish the Buckeyes as the team to beat in the Big Ten.
Tufts: Michigan St. 24 - 21 Ohio St.: In a matchup of two very good, yet also temperamental defenses, look for the Spartans' Bell to have a big game as Michigan St. will seek to pound the Buckeye's defense into making mistakes. If Michigan St. can keep the game fairly low-scoring, they'll come out with the win.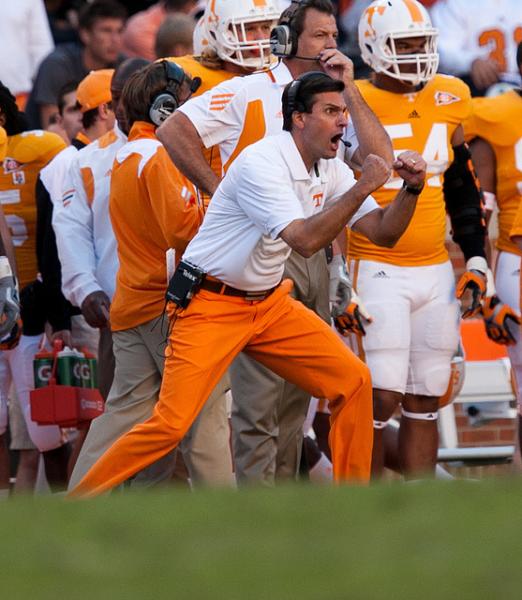 Tennessee at No. 5 Georgia
Ferreira: Georgia 42 - 7 Tennessee: At one point in time, Tennessee could have stood a chance against Georgia, but the Bulldogs have been playing absolutely lights out. Jarvis "Sack-Man" Jones and that Georgia defense have been destroying teams left and right and no one stands in the way of an SEC championship for the Bulldogs. Georgia takes this one easily and continues down the undefeated path.
Fuentes: Georgia 42 - 14 Tennessee: If he isn't already, Georgia head coach Mark Richt can pretty much start drawing up the game plan against South Carolina next week. The Volunteers aren't a bad team -- their only loss coming against the Gators and Tyler Bray looks like the real deal. Unfortunately, Tennessee's about to start a murderer's row of SEC opponents and they're just not that good yet. Georgia's offense will lead the route at Athens.
Fuster: Georgia 38 - 14 Tennessee: The Bulldogs have a balanced offense with 242 running yards-per-game and 287 passing. That will be the key that allows them to roll against the Vols and head to a 5-0 record while Rocky Top is left still looking for its first conference win.
Piellucci: Georgia 45 - 21 Tennessee: I'll say it until my face is blue and Derek Dooley's slip is pink: Tennessee is not a good football team. Georgia is, and the coaching battle between Dooley and Richt has all the fairness of a third grader playing chess with Bobby Fischer.
Shapiro: Georgia 41 - 20 Tennessee: Georgia has been awfully impressive throughout its first four games. Led by Heisman-hopeful QB Murray, and all-world linebacker Jones, the Bulldogs will take care of business at home.
Tufts: Georgia 38 - 21 Tennessee: Two prolific passers matchup in this game in Georgia's Murray and Tennessee's Bray. Expect the Volunteers to rely heavily on the pass to try to keep up with Georgia's offense. The Bulldogs' defense may not be at full-strength, but Bray won't be able to go pass for pass with Murray and Georgia's loaded offense.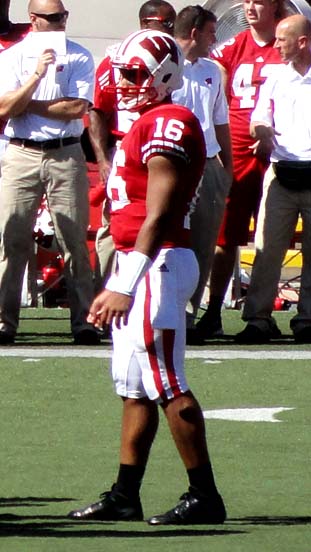 Wisconsin at No. 22 Nebraska
Ferreira: Nebraska 38 - 34 Wisconsin: Both of these teams got off to a weird start with losses to Oregon St. and UCLA, respectively. They're both on the winning track now, though. Still, neither team has been particularly impressive through four games. Nebraska will win and stay ranked because Taylor Martinez will be in the zone in front of the home crowd, but it will be a narrow margin.
Fuentes: Wisconsin 28 - 24 Nebraska: The Badgers clearly aren't the powerhouse team people thought they would be at the start of the season, but they're still getting it done, even if it's often ugly to watch. The Huskers offense has looked very potent behind Ameer Abdullah and Martinez, but the one time they were tested against UCLA, the results were less than stellar. Expect the Badgers to finally get a signature game from Monte Ball and sneak out of Lincoln with the win.
Fuster: Nebraska 21 - 10 Wisconsin: It's a battle of the brutes in this matchup of teams that were upset by Pac-12 opponents in previous weeks. Defense will be on display, as well as fancy new Adidas uniforms. I have the Nebraska D-Line getting pressure on Russell Wilson and the linebackers preventing the run game from being established. Huskers win here.
Piellucci: Nebraska 31 - 14 Wisconsin: Don't get fooled by the narrative of this being a battle between one-loss disappointments. Nebraska lost to a fairly solid UCLA team on the road while playing without its best player. Wisconsin, meanwhile, got locked down by Oregon St. and has beaten a trio of non-power conference schools by a total of 18 points. Madison should prepare for Bart Houston watch after Joel Stave gets filleted by the Blackshirts.
Shapiro: Nebraska 38 - 14 Wisconsin: It's been an off year for the Badgers, who have narrowly escaped with victories over Northern Iowa, Utah State and UTEP. Nebraska QB Martinez will exploit the Badgers overmatched secondary, leading to a huge day for the Huskers at Memorial Stadium.
Tufts: Nebraska 24 - 18 Wisconsin: Two run-heavy offenses will make this a ground and pound, small-yardage game. Ball may not be 100-percent healthy for the Badgers, but don't expect Wisconsin to abandon the run. However, Huskers' quarterback Taylor Martinez, who's been good in his first four games of the season, could be the deciding factor.