National
Chicago Teachers Strike: Will Arne Duncan Or Obama Defend Rahm Emanuel?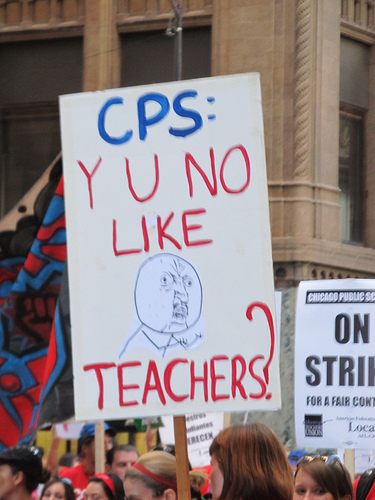 The nation's two highest-ranking education officials, President Barack Obama and Education Secretary Arne Duncan, have not weighed in on the teachers strike in Chicago.
Duncan was the former leader of Chicago Public Schools and Emanuel was Obama's former of chief of staff. But neither Duncan nor Obama has publicly backed Emanuel yet, though they have supported the policies Emanuel is standing up for.
Add to that the teachers' union's national group has endorsed Obama, and that Emanuel hasn't exactly praised Duncan. It puts everyone in a sticky situation.
Only 19 percent of Chicago's registered voters polled Monday said Emanuel was doing a "good" or "excellent" job handling the strike, so he could get benefit from a presidential backing. Emanuel had to temporarily stop helping Obama raise money for his campaign to focus on the strike.
Duncan will be in the San Francisco Bay Area and Nevada Wednesday as part of town halls on education. Those could provide opportunities for questions on Chicago.
Why are the teachers striking anyway? The union's spin is that they suddenly have some reservations about a previously agreed-to plan to evaluate the effectiveness of teachers and they want fired teachers to be the first ones re-hired.
Like reporter Paresh Dave on Facebook, follow him on Twitter, circle him on Google+ or send him an e-mail.