California
Californians Leaving The Golden State, Study Shows
A new study by the conservative Manhattan Institute found a mass exodus out of California is underway. Californians are leaving the state in search of cheaper living conditions, job opportunities and a better business climate.
The data revealed several crucial factors, including chronic economic adversity. California now has the third-highest unemployment rate behind Nevada (12.1 percent) and Rhode Island (10.7 percent).
[READ MORE: California's unemployment rate]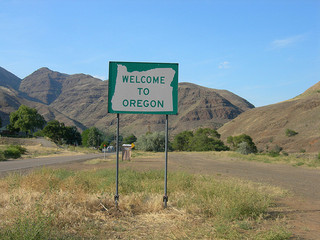 Another driving force is density. The Los Angeles and Orange County region now has a population density of almost 7,000 people per square mile—well ahead of New York or Chicago.
The third factor is the fiscal instability of local and state government, which discourages businesses since they cannot count on the government to provide essential services, tax breaks or other incentives. High taxation drives away businesses and in turn, jobs.
[READ MORE: Prop 31: Can A Two-Year Budget Save California?]
The data shows that over the past decade people have been moving from California to states in the western and southern U.S.: Texas, Nevada, and Arizona, in that order, are the top magnet states followed by Oregon, Washington, Colorado, Idaho, and Utah. Two southern states round out the top ten: Georgia and South Carolina.

But California's slowing growth rate is not necessarily negative.
"Who wants such a high growth rate when your state is pushing 40 million already?" demographer Dowell Myers said on Airtalk. "California is returning to a normal level for the whole U.S., and most Californians don't want to have excess growth."
[LISTEN: Airtalk interview]
Tom Gray, lead author of the study, said the decrease in growth is neither good nor bad.

"It's not so much an issue of whether California is bigger," he said. "It's if people are leaving, why they are leaving, and if that's indicating if something else is wrong."

Read the full report here. Check out more of Neon Tommy's state coverage here.
Reach Executive Producer Tricia Tongco here. Follow her on Twitter.