National
Bomb Threats Evacuate University of Texas, North Dakota State University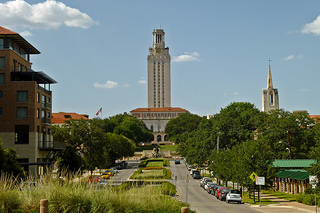 The University of Texas at Austin and North Dakota State University in Fargo, N.D., ordered the evacuation of campus buildings on Friday morning after bomb threats and have warned students to "get as far away as possible."
According to USA Today, KXAN-TV reported that North Dakota State University said it received a phone call Friday morning from a man with a middle eastern accent, claiming he was with the Al-Qaeda terrorist group. He allegedly told the university that bombs were placed all over the campus and would detonate in 90 minutes. The University of Texas also said it received multiple bomb threats at 11 a.m., ET.
Read updates from USA Today here.
Find more Neon Tommy coverage on Al-Qaeda here.
Reach Executive Producer Paige Brettingen here.