International
U.S. Delivers New Sanctions For Syria, Hezbollah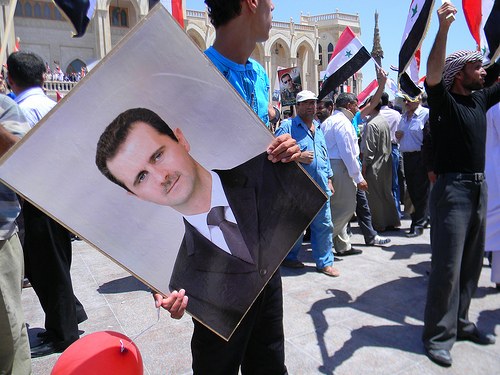 Militant group Hezbollah and Syria's state-run oil company Sytrol face new sanctions set Friday by the Obama administration, moves the Associated Press has deemed largely symbolic.
The AP quoted Patrick Ventrell, spokesman for the State Department, who said the measures came in response to Syria's delivery of $36 million worth of gasoline to Iran in April and evidence of a collaboration between Tehran and Syrian security forces in "carrying out gross human rights abuses against the Syrian people."
Hezbollah is under scrutiny for coordinating some of that partnership, as well as assisting the Syrian government in "training, advice and extensive logistical support" against the opposition.
The "stark message" was spread as Secretary of State Hillary Clinton travels to Turkey to meet with officials and Syrian opposition activists this weekend. The goal is to establish some kind of ideal for the democratic transition after President Bashar Assad leaves power.
Read the full story here, and more of Neon Tommy's Syria coverage here.
Reach Executive Producer Catherine Green here; follow her here.