International
Syrian Government Supports New UN Envoy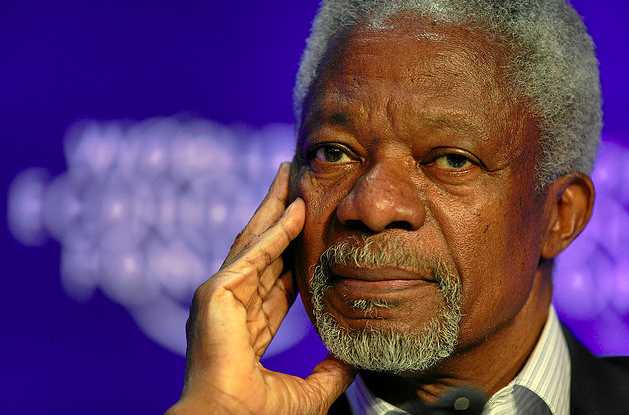 The Syrian government welcomed Lakhdar Brahimi, a former Algerian foreign minister and UN envoy in Afghanistan and Iraq, on Saturday who will replace former UN secretary-general Kofi Annan as a peace-envoy to Syria, according to Businessweek.
In a statement, the office of Vice President Farouk al-Sharaa not only expressed support for Lakhdar Brahimi, it also denied reports circulating in Arab media that al-Sharaa had defected to the opposition. Al-Sharaa "did not think, at any moment, of leaving the country," the statement said.
The vice president's cousin Yaroub, a colonel in the military defected to the opposition earlier this month, appearing on the pan-Arab Al-Arabiya TV. The regime of President Bashar Assad has suffered a string of prominent defections in recent months, though his inner circle and military have largely kept their cohesive stance behind him.
Brahimi, 78, will take over when Annan steps down on Aug. 31. Annan is set to leave Syria on Sunday after failing to secure a cease-fire truce.
"The violence and the suffering in Syria must come to an end," said Eduardo del Buey, deputy spokesman for UN Secretary-General Ban Ki-Moon. "The Secretary-General appreciates Mr Brahimi's willingness to bring his considerable talents and experience to this crucial task for which he will need, and rightly expects, the strong, clear and unified support of the international community, including the Security Council."
At least 18,000 have been killed in Syria since the civil unrest began in March 2011, according to the UN.
Find more Neon Tommy coverage on Syria here.
Reach Executive Producer Paige Brettingen here.