Sports
Olympics 2012, Day 19: U.S. Men's Basketball Edges Spain For Gold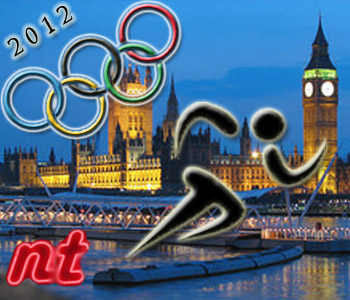 With all 302 Olympic events now completed, the United States stands alone atop the medal standings, raking in 104 medals over the last two weeks of competition.
American athletes bagged 46 gold medals in London, the most ever for an Olympics on foreign soil. China was second with 88 total medals (38 gold) and Russia pulled in 82 to finish right behind. Host nation Great Britain's 29 gold medals were the third highest at these Games and the largest single-Olympics haul for that country since 1908.
Close the curtain on London. Here is a rundown of the major happenings on the final day of the 30th Olympiad.
U.S. Men's Basketball Secures Gold In Beijing Rematch

Much like the 2008 gold medal game, the Americans had to battle Spain to the final minutes before pulling away late to grab gold.
Team USA defeated Spain, 107-100, as Chris Paul sparked the Americans to the finish line with eight fourth-quarter points. LeBron James silenced the Spaniards' last attempt at a rally with a dunk and 3-pointer near the two-minute mark to stretch the U.S. lead to 102-93.
Kevin Durant led all scorers with 30 points, pulled down nine rebounds and knocked down five 3-pointers. James chipped in 19 and joined Michael Jordan as the only players to win an NBA title, regular-season MVP, NBA Finals MVP and Olympic gold medal in the same calendar year.
Kobe Bryant contributed 17 points in his final Olympics. The five-time NBA champion now can add a second Olympic gold to go with his Beijing title.
The U.S. made 14 3-pointers in the contest and had a plus-three advantage in the rebounding battle despite Spain's size advantage with the Gasol brothers and Serge Ibaka.
Pau Gasol carried Spain to a brief three-point lead in the third quarter, where he poured in 15 of his team-leading 24 points. Juan Carlos Navarro scored 21 and Marc Gasol turned in 17 points despite picking up his fourth foul in the second quarter and playing limited minutes the rest of the way.
Ibaka added seven of his 12 points in the quarter to help keep the Spanairds within one point going into the fourth.
Mike Krzyzewski coached what was perhaps his final game as national team head coach. The 2012 edition of Team USA basketball won all eight games in London by an average margin of 32 points.
Americans Bag Second Wrestling Gold Of London Games
Jake Varner of Bakersfield, Calif. defeated the Ukraine's Valerie Andriitsev 1-0, 1-0 to win gold in the men's 96-kilogram freestyle.
Varner's victory gave Team USA multiple medalists in wrestling for the first time since the U.S.-hosted 1996 Atlanta Games. Two nights earlier, Jordan Burroughs won the men's 74 kilograms.
Both American wrestlers collected a $250,000 bonus from the Living the Dream fund, which offers a cash reward for any U.S. wrestler who wins Olympic gold.
Close, But No Podium
Meb Keflezighi finished fourth in the men's marathon, despite a 2:11:06 time that was 23 seconds faster than his silver medal-winning mark in Athens. The 37-year-old was the lone American to complete the race after Ryan Hall of Big Bear Lake and Abdi Abdirahman dropped out because of injuries.
American Margaux Isaksen produced a fourth-place showing with 5,332 points in the women's modern pentathlon, coming eight points short of bronze. Lithuania's Laura Asadauskaite set an Olympic record with 5,408 points to win the combined event, which brings together fencing, swimming, horse riding, shooting and running, to snag the final gold medal awarded in London.
USC Athletes At The Olympics
Trojan Olympians amassed 25 total medals in London, 12 of which came in gold. To put things in perspective, if USC were its own country, it would rank sixth in gold medals and 11th in the overall medal tally.
The final day of action in the U.K. saw three USC athletes competing in the Australia-U.S. men's water polo seventh-place match won by the Aussies, 10-9.
Australian goalie Joel Dennerley, who was a four-time NCAA champion at USC, stopped four shots to finish his Olympic Games with 51 saves. James Clark, who backs up Dennerley on the national team, did not play in the classification match but will join the Trojan roster for the 2012 season.
Competing in his first Olympics, defender Shea Buckner logged nine minutes for the U.S. against Australia. Buckner won NCAA titles with the Trojans in 2008 and 2009 and was a three-time All-American.
The London closing ceremony airs 7 p.m. on NBC. USC alum Bryshon Nellum is expected to carry the American flag into the same Olympic Stadium where he won silver with the U.S. men's 4x400-meter relay team.
Day 19 Medal Results
Basketball
Men's Final | Gold: United States, Silver: Spain, Bronze: Russia
Boxing
Men's 52-kilogram (114 lbs) | Gold: Robeisy Eloy Ramirez Carrazana (Cuba), Silver: Tugstsogt Nyambayar (Mongolia), Bronze: Michael Conlon (Ireland) and Misha Aloyan (Russia)
Men's 60-kilogram (132 lbs) | Gold: Vasyl Lomachenkov (Ukraine), Silver: Han Soon-Chul (South Korea), Bronze: Yasniel Toledo (Cuba) and Evaldas Petrauskas (Lithuania)
Men's 69-kilogram (152 lbs) | Gold: Serik Sapiyev (Kazakhstan), Silver: Fred Evans (Great Britain), Bronze: Andrey Zamkovoy (Russia) and Taras Shelestyuk (Ukraine)
Men's 81-kilogram (178 lbs) | Gold: Egor Mekhontsev (Russia), Silver: Adilbek Niyazimbetov (Kazakhstan), Bronze: Yamaguchi Falcão (Brazil) and Oleksandr Gvozdyk (Ukraine)
Men's +91-kilogram (201 lbs+) | Gold: Anthony Joshua (Great Britain), Silver: Roberto Cammarelle (Italy), Bronze: Magomedrasul Medzhidov (Azerbaijan) and Ivan Dychko (Kazakhstan)
Cycling
Men's Cross-Country | Gold: Jaroslav Kulhavý (Czech Republic), Silver: Nino Schurter (Switzerland), Bronze: Marco Fontana (Italy)
Handball
Men's Final | Gold: France, Silver: Sweden, Bronze: Croatia
Modern Pentathlon
Women's Competition | Gold: Laura Asadauskauskaite (Lithuania), Silver: Samantha Murray (Great Britain), Bronze: Yanes Marques (Brazil)
Rhythmic Gymnastics
Women's Group All-Around | Gold: Russia, Silver: Belarus, Bronze: Italy

Track and Field
Men's Marathon | Gold: Stephen Kiprotich (Uganda), Silver: Abel Kirui (Kenya), Bronze: Wilson Kiprotich (Kenya)
Volleyball
Men's Indoor Final | Gold: Russia, Silver: Brazil, Bronze: Italy
Water Polo
Men's Final | Gold: Croatia, Silver: Italy, Bronze: Serbia
Wrestling
Men's Freestyle 66-kilogram (145 lbs) | Gold: Tatsuhiro Yonemitsu (Japan), Silver: Sushil Kumar (India), Bronze: Livan Lopez (Cuba) and Akzhurek Tanatarov (Kazakhstan)
Men's Freestyle 96-kilogram (211 lbs) | Gold: Jake Varner (United States), Silver: Valeri Andriitsev (Ukraine), Bronze: Khetag Gazumov (Azerbaijan) and Georgi Gogchelidze (Georgia)
Final Medal Standings
Total: United States (104), China (88), Russia (82), Great Britain (65)
Gold: United States (46), China (38), Great Britain (29), Russia (24)
Silver: United States (29), China (27), Russia (26), Germany (19)
Bronze: Russia (32), United States (29), China (23), Great Britain (19)
Read more of Neon Tommy's 2012 Olympic coverage here.