National
Neil Armstrong, First Person To Walk On Moon, Dies At 82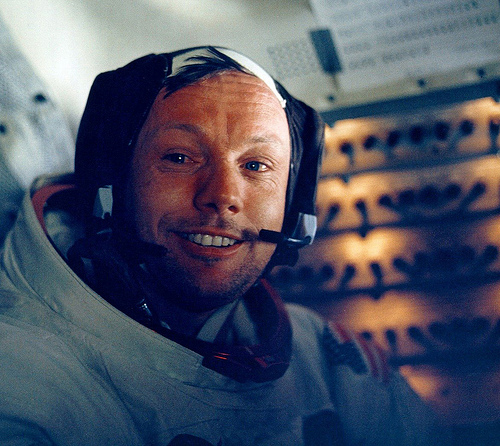 Former astronaut Neil Armstrong, the first person to walk on the moon, died following complications resulting from cardiovascular procedures, his family said in a statement Saturday. He was 82.
Armstrong underwent heart surgery earlier this month, CNN and the Los Angeles Times reported.
"While we mourn the loss of a very good man, we also celebrate his remarkable life and hope that it serves as an example to young people around the world to work hard to make their dreams come true, to be willing to explore and push the limits, and to selflessly serve a cause greater than themselves," his family said in the statement.
Armstrong traveled into space twice: his first journey was in 1966 as commander of the Gemini 8 mission.
His second was in July 1969 on Apollo 11. Armstrong and fellow astronauts Edwin "Buzz" Aldrin and Michael Collins landed on the moon on July 20 at 1:04 p.m. PT. Armstrong radioed back to earth: "Tranquility Base here, the Eagle has landed." Nearly seven hours later, Armstrong became the first person to set foot on the moon with the famous words: "That's one small step for man, one giant leap for mankind."
Reach Executive Producer Agnus Dei Farrant here.