National
2012 May Be Worst Year For West Nile Virus In U.S.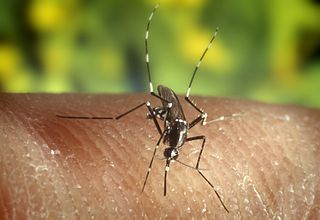 West Nile Virus cases have increased by 40 percent in the last week, hitting 1,590 people and killing 66, the Centers for Disease Control and Prevention said Wednesday, according to USA Today.
The CDC has said that this may be the worst year ever for West Nile Virus in the United States.
The virus was first found in the U.S. in 1999.
The most severe previous years for the West Nile Virus were 2002 and 2003, when more than 260 were reported dead from it.
Officials believe the disease to spread in September and early October, the peak times for the mosquito-borne disease.
More than 70 percent of the cases were reported in Texas, South Dakota, Mississippi, Oklahoma, Louisiana and Michigan. Almost half were in Texas.
Reach Executive Producer Michael Juliani here; follow him on Twitter here.