Opinion
Yasser Arafat's Death May Cause More Anxiety And Hostility Between Israelis And Palestinians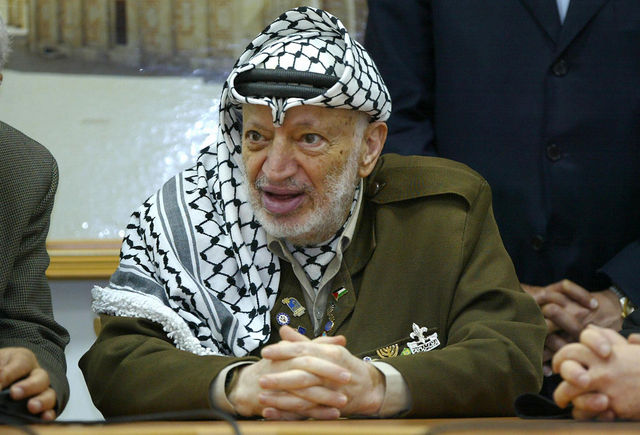 Yasser Arafat, the former Palestinian leader and militant, died on November 11, 2004 in a French military hospital. He had developed a strange illness, and so had been flown to the hospital just weeks before his death after being confined in his Ramallah compound for nearly three years by the Israeli army.
It was declared by the French doctors that Arafat had died of a colossal stroke. According to the medical records, Arafat had acquired jaundice, redness and a blood condition popularly known as disseminated intravascular coagulation. However, the records were uncertain regarding the cause of the clotting. Even outside experts who reviewed the records were unable to locate the hidden cause. The ambiguity of Arafat's demise initiated contemplation about the cause of his death, including the possibility of AIDS or poisoning.
Many people, especially in the Arab world, believed that Arafat was killed by Israelis, who held him responsible for the Palestinian uprising of the early 2000s. However, Israeli officials have frequently denied foul play, and have dismissed the latest theories as mere babble.
Unsatisfied by the medical reports, Arafat's wife, Suha, called for her husband's body to be exhumed by a Swiss lab, after Arafat's successor gave approval for an autopsy. The Swiss lab recently said they had discovered traces of polonium-210 in clothing and other belongings provided by Arafat's widow. This finding was reported by Al-Jazeera, whose producer and anchor went undercover for nine months to investigate into Arafat's death.
The recent discovery of traces of radioactive agent on clothing worn by Yasser Arafat in his final days has sparked multiple conspiracy theories, albeit this time with newly examined evidence to back them up.
While Arafat's body is being exhumed for further testing, and his widow is asking a French judge to declare his death a homicide, the case has inspired worldwide speculation as to what would happen if Arafat's death was, in fact, murder.
The question is: who would have had the chance to poison Arafat? The conspiracy theory most popular at the time of his death was that some members of Arafat's inner circle wanted him out of the way so they could make a new start after the catastrophe that was the second Intifada.
As Arafat lay dying, his wife Suha warned the Palestinians that conspirators who wanted to bury Arafat were on their way to Paris. The delegation arriving in France from Ramallah included Mahmoud Abbas, the chairman of Palestine Liberation Organization, and the current leadership. But Suha's comments could be called the poignant cry of a wife faced with the realization that politics had left her husband behind, even as his pulse still ran.
Nevertheless, suspicion remains: if Arafat was poisoned in his two-room alcove, then someone in his company must have put the poison in his food or drink, or at least have been in on the plot. And if the poison was polonium, a foreign power, possibly Israel, must have supplied it. It is hard to think of a more deadly political combination for Arafat's beneficiary.
While it is still to early to predict what might happen in the future, it is evident that if Arafat's death is declared a murder, not only will the Oslo "peace process," which has been slowly dying since its creation in 1993 but still exists in the diplomatic world, crumble, but there is also a chance that the violent factions in Israel and Palestine may use Arafat's death to further their own agenda among the people who reside west of the Jordan river.
Reach Contributor Naina Sethi here.