National
Witness Says George Zimmerman Molested Her For 10 Years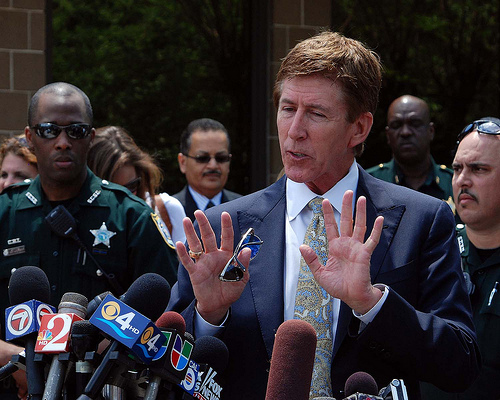 A woman told Florida authorities that George Zimmerman, the neighborhood watch volunteer charged in the killing of Trayvon Martin, molested her for 10 years, starting when she was 6 and he was 8,
USA Today
reported.
According to USA Today, the woman - identified as "Witness 9" - made her statement in March and said she is related to Zimmerman.
From USA Today:
She said Zimmerman assaulted her numerous times, groping her with his hands, kissing her, fondling her inside her pants and inserting his fingers in her vagina.

"I wanted to make it stop, but I didn't know how," the woman tearfully told investigators. She said she never said anything about the alleged abuse because she was scared.
The woman also told authorities Zimmerman's family is racist, CBS News reported, telling detectives, "They say a lot of bad things about black people."
On the tape, the woman was asked whether she saw Zimmerman act as though he hated blacks to which she replied, "no."
The woman said Zimmerman "only like black people who act like white people."
According to CBS News, Circuit Judge Kenneth Lester Jr. signed an order Friday requiring the statement to be made public. Defense attorney Mark O'Mara filed a motion Monday morning to block the release, saying the statements were uncorroborated and "not relevant" to the shooting, but Special Prosecutor Angela Corey's office released the interview.
Zimmerman is charged with second-degree murder in the Feb. 26 shooting death of 17-year-old Trayvon Martin. He said he killed Martin in self-defense.
Zimmerman is currently out on $1 million bond.
Read more of Neon Tommy's coverage on George Zimmerman here.
Reach Executive Producer Agnus Dei Farrant here.