International
Scientists Believe They've Found Higgs Particle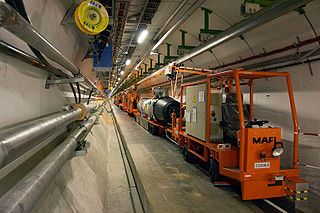 Scientists claim that Europe's CERN research centre has discovered a new subatomic particle, a building block of the universe. The particle may be the boson imagined half a century ago by theoretical physicist Peter Higgs.
Reuters reports that the particle was found by use of CERN's Large Hadron Collider, and many scientists believe that it is the one Higgs imagined.
"Higgs, now 83, from Edinburgh University was among six theorists who in the early 1960s proposed the existence of a mechanism by which matter in the universe gained mass. Higgs himself argued that if there were an invisible field responsible for the process, it must be made up of particles."
Many scientists have been bothered by commentators who call it the "God particle" because of its role in the Big Bang's creation of the living universe.
Reach Executive Producer Michael Juliani here, and follow him on Twitter here.