International
Russia Sends Warships Near Syria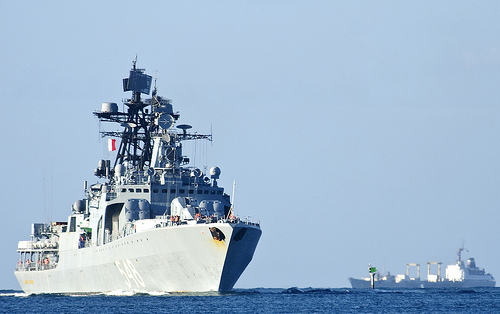 Russia announced on Tuesday that they had sent navy vessels to the Mediterranean Sea and some would dock in the Syrian port of Tartus,
The New York Times
reported.
The naval maneuvers occurred a day before the Russian foreign minister, Sergey V. Lavrov, was scheduled to meet with representatives of a visiting delegation that wants Syrian President Bashar al-Assad to step down amid the country's violence, the newspaper reported.
From The New York Times:
The voyage and naval maneuvers seemed designed to convey a message that Russian leaders would protect their interests in Syria, Russia's most important relationship in the Middle East, even as they restrict new shipments of weapons to President Bashar al-Assad's government until the conflict subsides, as military export officials had announced on Monday.
An estimated 17,000 people have died in Syria since protests against Assad began in March 2011.
Read The New York Times' full story here.
Read more of Neon Tommy's coverage on Syria here.
Reach Executive Producer Agnus Dei Farrant here.