National
Romney Distances Himself From Making New Iran Policy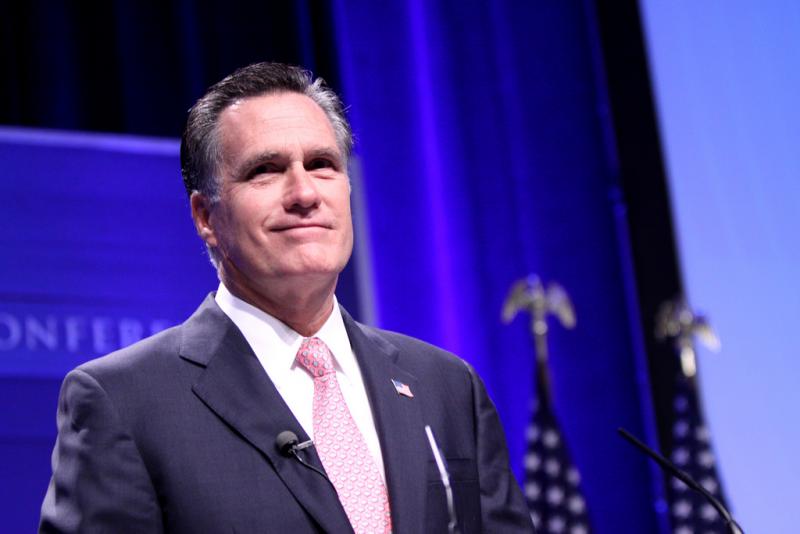 Presidential hopeful Mitt Romney has distanced himself from an adviser's comment that, if president, Romney would "respect" a decision by Israel to use unilateral military action to prevent Iran from gaining nuclear capability, the Washington Post reported.

The incident occurred shortly before talks with Israel's Prime Minister Benjamin Netanyahu began, when Romney's senior national aide Dan Senor discussed the issue with reporters traveling with the candidate.


"If Israel has to take action on its own, in order to stop Iran from developing that capability, the governor would respect that decision."

Before the comments, Detroit Free Press reported that Romney, who has consistently accused Obama of "putting too much pressure on Israel to make concessions to the Palestinians and of being too weak on Iran" was "expected to play up his criticism" of Obama's handling of Israel.

However, it seemed that Romney did not intend to distance himself to the extent that the comments suggested.

"I don't want to be creating new foreign policy for my country," Romney said following the remarks, the Christian Science Monitor reported.

Senor also clarified his comments in a written statement, the Washington Post reported.

"[The candidate] believes we should employ any and all measures to dissuade the Iranian regime from its nuclear course, and it is his fervent hope that diplomatic and economic measures will do so. In the final analysis, of course, no option should be excluded."

Still, many news organizations picked up the comment.

For example, Israel's Jerusalem Post wrote:


"The comment made ahead of Romney meetings seemed to differ with US President Barack Obama's attempts to convince Israel to avoid any preemptive attack."

Romney, who is still recovering from his publicized gaff when commenting on whether or not London was ready to host the Olympics, was looking to redeem himself on the international stage through this address. The Washington Post reported that the speech had been promoted as the centerpiece of Romney's tour abroad.

The WP:

"[The speech was meant to] burnish his foreign policy credentials and highlight his ability to lead on the world stage."

However, that goal might be undermined due to the mixed signals the remarks gave on Iran, the article added.


Obama's campaign has been quick to react to Romney's stumbles, Reuters reported.

Reuters:

"In an effort that appeared timed to upstage Romney's visit to Israel, Obama signed a measure on Friday to strengthen U.S.-Israeli military ties and Defense Secretary Leon Panetta is expected to visit Israel later this week."

The Los Angeles Times also reported that Obama advisor Robert Gibbs recently called Romney's earlier remarks on London "an embarrassment for our country."

Meanwhile, Romney, who pledged not to criticize the president while on foreign soil, the Wall Street Journal wrote, will have to carefully watch his words as he concludes his tour of Israel.

"[He will] have to walk a careful line here between showcasing how he would elevate the U.S.-Israeli relationship without directly criticizing President Barack Obama."

Read more of Neon Tommy's coverage on the election here.

Reach Executive Producer Jackie Mansky here.