Sports
Olympics 2012, Day 6: Missy Franklin Aims For First Individual Medal
Day 6 saw some ups and downs from American swimmers, a major collapse from the U.S. male gymnasts, the most entertaining match of the week so far and nearly eight hours of televised exhilarating equestrian events. But there can only be one story of the day...
Story of the Day: U.S. Gymnasts Disappoint, Place Fifth
In the hours leading up to the men's gymnastics team competition final, NBC commentators and analysts alike were declaring that the final was the "Americans' to lose." After a strong performance in the prelims, combined with shockingly bad showings by China and Japan, the U.S. men's team was looking like the favorite to take its first gold in this competition since 1984.
But the tables turned quickly. Due to an early poor performance on the pommel horse, where the Americans placed seventh out of eight teams, the United States had to rally to even be competitive in the rest of the events. The Americans ended up not medalling, falling from first in the qualifiers to fifth in the team final, finishing with 269.952 points.
On the other hand, the Chinese and Japanese, who had both placed out of the top four in qualifying, went 1-2 in the men's team final with China blowing away its island neighbor by more than four points. Great Britain surprised many to claim bronze over the faltering American and Ukrainian teams, finishing less than a point behind Japan.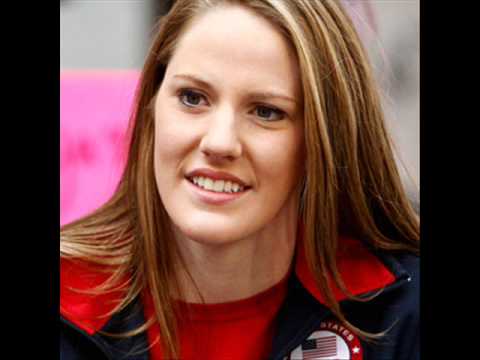 Swimming: Successes, Silvers and Struggles
Missy Franklin, only 17 years old and still swimming for her high school team, won her first gold medal in the 100-meter backstroke. The Aurora, Colo. native said that she had the victims of the recent movie theater shooting in her hometown on her mind as she swam across the pond
She surely did them proud.
Franklin came back against her fiercest rivals, 20-year-old Emily Seebohm from Australia and Japanese veteran Aya Terakawa, to win the race in 58.33 seconds. Seebohm received silver and Terakawa took home the bronze.
American swimmers Matt Grevers and Nick Thoman went gold-silver in the 100-meter backstroke final, with Grevers swimming an Olympic-record time of 52.16 seconds. Thoman (52.92) and Japanese swimmer Ryosuke Irie (52.97) came in behind Grevers to win silver and bronze, respectively. This was Grevers' second medal in London, after swimming a leg for the silver medal-winning American 4x100 freestyle team.
Rebecca Soni almost stormed back from the middle of the pack to win the women's 100-meter breaststroke, but came up .08 seconds short and claimed silver. The USC alum and former four-time NCAA champion in the 200-yard breaststroke lost to Ruta Meilutyte, a 15-year-old upstart from Lithuania who swam the two lengths in a dominant 1:05.47.
Since his 400 IM gold medal swim on Saturday, Ryan Lochte has now failed to claim gold in his last two finals, after a fourth-place performance in the 200-meter freestyle. Swimming the four lengths in 1:45.04, Lochte was almost a full two seconds behind French gold medalist Yannick Agnel and didn't even medal. Sun Yang from China and Park Tae-Hwan from South Korea both received silver medals after finishing tied for second after clocking in at 1:44.93.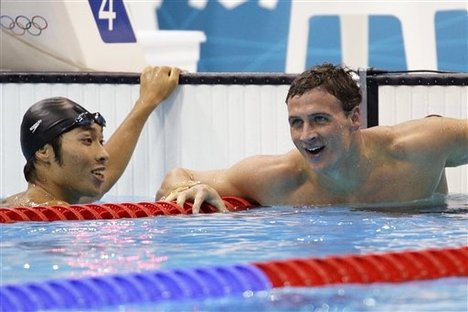 Game/Play/Moment of the Day
The Australian women's basketball team had not lost to a country other than the United States at the Olympics since the 1996 Games in Atlanta. But the Opals were in a lot of trouble late in today's group stage game against France.
With 3.3 seconds left and the French thinking upset with a 65-62 lead, France's Isabelle Yacoubou clanked her second free throw off the rim into the hands of Australia's Belinda Snell. The 5-foot-11 guard quickly, and through traffic, drove the ball near half court and gave one last Hail Mary heave towards the basket.
Snell's 55-foot half-court bomb banked smoothly off the glass and swished in to tie the game at 75 as the regulation buzzer sounded. The Aussies would eventually lose to their first non-U.S. opponent in 16 years, but not without a valiant fight, a miraculous shot and a little bit of luck.
Trojans In the Olympics
As mentioned before, Soni received a silver medal in the women's 100-meter breaststroke, which was her second straight Olympic silver in the event.
Nicole Davis, the libero on the U.S. women's volleyball team, led the world's top-ranked squad to a 3-1 victory over second-ranked Brazil in Group B action. The Brazilians beat out the American women for gold in Beijing. Davis provided 18 digs in the win.
Trojan alumni fought on both sides of the USA-Hungary women's water polo match on Monday. Hungarian goalkeeper Flora Bolonyai gave up 14 goals to a U.S. team that included fellow Trojans Tumua Amae, Kami Craig and Lauren Wenger. Craig scored one goal to help the Americans win, 14-13.

Medal Results From Day 6
Diving
Men's 10-meter Platform Synchro | Gold: Cao Yuan & Zhang Yanquan (China), Silver: Ivan Garcia & German Sanchez (Mexico), Bronze: Nick McCrory & David Boudia (United States)
Fencing
Women's Individual Epee | Gold: Yana Shemyakina (Ukraine), Silver: Britta Heidemann (Germany), Bronze: Sun Yujie (China)
Gymnastics
Men's Artistic Team Final | Gold: China, Silver: Japan, Bronze: Great Britain
Judo
Men's Lightweight (73-kilogram/161 lbs) | Gold: Mansur Isaev (Russia), Silver: Riki Nakaya (Japan), Bronze: Nyam-Ochir Sainjargal (Mongolia), Ugo Legrand (France)
Women's Lightweight (57-kilogram/125 lbs) | Gold: Kaori Matsumoto (Japan), Silver: Corina Caprioriu (Romania), Bronze: Marti Malloy (USA), Automne Pavia (France)
Shooting
Men's 10-meter Air Rifle | Gold: Alin George Moldoveanu (Romania), Silver: Niccolo Campriani (Italy), Bronze: Gagan Narang (India)
Swimming
Men's 200-meter Freestyle | Gold: Yannick Agnel (France), Silver (tied): Park Tae-Hwan (South Korea), Sun Yang (China)
Women's 100-meter Backstroke | Gold: Missy Franklin (United States), Silver: Emily Seebohm (Australia), Bronze: Aya Terakawa (Japan)
Men's 100-meter Backstroke | Gold: Matt Grevers (United States), Silver: Nick Thoman (United States), Bronze: Ryosuke Irie (Japan)
Women's 100-meter Breaststroke | Gold: Ruta Meilutyte (Lithuania), Silver: Rebecca Soni (United States), Bronze: Satomi Suzuki (Japan)
Weightlifting
Men's 62-kilogram/137 lbs | Gold: Kim Un Guk (North Korea), Silver: Oscar Albeiro Figueroa Mosquera (Colombia), Bronze: Eko Yuli Irawan (Indonesia)
Women's 58-kilogram/128 lbs | Gold: Li Xueying (China), Silver: Pimsiri Sirikaew (Thailand), Bronze: Yuliya Kalina (Ukraine)
For more of Neon Tommy's coverage of the London Olympics, click here.
Follow Jeremy on Twitter.