National
NCAA, Big Ten Announce Penn State Penalties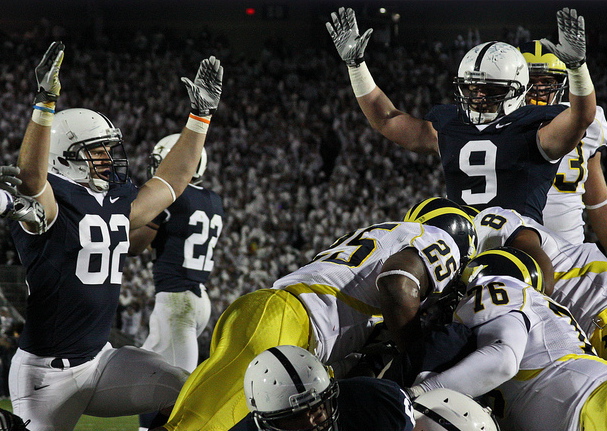 The National Collegiate Athletic Association (NCAA) and Big Ten announced their sanctions of Penn State Monday, including vacated wins, loss of bowl revenue, cut scholarships, postseason ban and a $60 million fine following the Jerry Sandusky child sexual abuse scandal.
The Associated Press detailed some of the NCAA penalties. The $60 million fine is to be paid over five years and is roughly equivalent to a year of gross revenue from the football program. The money will go to an endowment for "programs preventing child sexual abuse and/or assisting the victims of child sexual abuse," the AP reported. Penn State cannot cut other sports programs or scholarships to pay the fine.
Penn State will lose 20 scholarships a season through the 2016 season and can only sign 15 recruits a year, compared to most teams signing 25.
The NCAA waived players' transfer rules, making them immediately eligible to transfer. The university will also have to adopt all recommendations from the Freeh Report, including hiring an independent monitor of the athletic department who will report to the NCAA, the AP reported.
The Big Ten added their own penalties Monday, making Penn State ineligible to play in postseason bowl games until the 2017 season. The university's cut of the conference's shared bowl revenue is estimated at $13 million over four years, USA Today reported. The money will be donated to "established charitable organizations in Big Ten communities dedicated to the protection of children."
The NCAA will also be able to impose additional penalties on individuals after the conclusion of any criminal proceedings.
Read the NCAA's full report here.
Read the AP's coverage of the NCAA penalties here.
Read USA Today's coverage of the Big Ten penalties here.
Read more of Neon Tommy's coverage on the Jerry Sandusky scandal here.
Reach Executive Producer Agnus Dei Farrant here.