Sports
Olympics 2012: Opening Ceremony Kicks Off London Games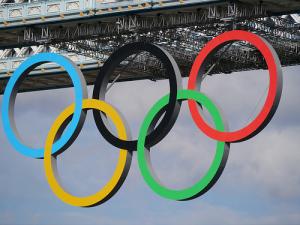 A who's who of British icons welcomed the world to the London Games in an opening ceremony to light the Olympic cauldron and kick off the 30th Olympiad.
The $42 million spectacle was orchestrated by Danny Boyle who directed "Slumdog Millionaire," and featured a celebration of famous British music acts like the Beatles, the Rolling Stones and the Who, according to the Associated Press. Queen Elizabeth II and James Bond also made cameos in the festivities.
More from the AP:
A short film showed 007 driving up to Buckingham Palace in a black London cab and, pursued by her majesty's royal dogs — Monty, Willow and Holly, playing themselves — meeting the queen, who played herself.

"Good evening, Mr. Bond," she said.

They were shown flying in a helicopter over London landmarks and a waving statue of Winston Churchill — the queen in a salmon-colored gown, Bond dashing as ever in a black tuxedo — to the stadium and then leaping out into the inky night.
Speculation over who gets to light the Olympic flame circulated around prominent figures like rower Steve Redgrave, decathlete Daley Thompson and soccer star David Beckham, according to the Los Angeles Times. But in the end, that honor belonged to seven young teenage athletes.
Of course, Beckham played a role in the lighting ceremony as he drove a speedboat on the River Thames with the Olympic flame in tow. Redgrave was the next torch recipient, the Guardian reported:
Steve Redgrave jogs into the stadium, the torch held aloft. But significantly, the torch is then used to light the flames of a band of younger, as yet un-garlanded athletes — a fitting end for a ceremony that began by celebrating Britain's past and ends by pointing to its future.
Fireworks shot out over the stadium to the music of Pink Floyd. Beatle Paul McCartney closed the nearly four-hour show with a sing-along of "Hey Jude."
Roughly 10,500 athletes from 204 nations participated in the parade of nations. Athletes will compete for medals in 302 events, which run through Aug. 12.
For more of Neon Tommy's coverage on the London Olympics, click here.