Nation and World
James Holmes Revealed His Plans To A Psychiatrist Prior To Shooting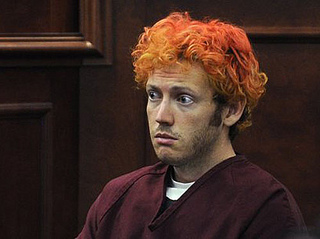 James Holmes, the suspect in the Aurora massacre, shipped a notebook outlining plans to "kill people" to a University of Colorado professor prior to the attack.
Fox News reported that Holmes' parcel sat unopened in a university mailroom for almost a week before it was finally opened Monday.
Law enforcement officers were called to the University of Colorado Anschutz medical campus in Aurora on Monday morning, after the psychiatrist reported that he received a package he believed was from the murder suspect. However, upon police inspection, it turned out to be from someone else. Upon searching the mailroom, a package with Holmes' name on the return address did turn up.
"Inside the package was a notebook full of details about how he was going to kill people," the source told FoxNews.com.
Along with the lurid details of his plan, the source described seeing primitive stick-figure drawings of what Holmes was intending to do during the massacre.
Read the full story here.
Read more of Neon Tommy's coverage on James Holmes and the Aurora shooting.
Reach Executive Producer Francesca Martens here; follow her here.