National
Get To Know The Potential Candidates For VP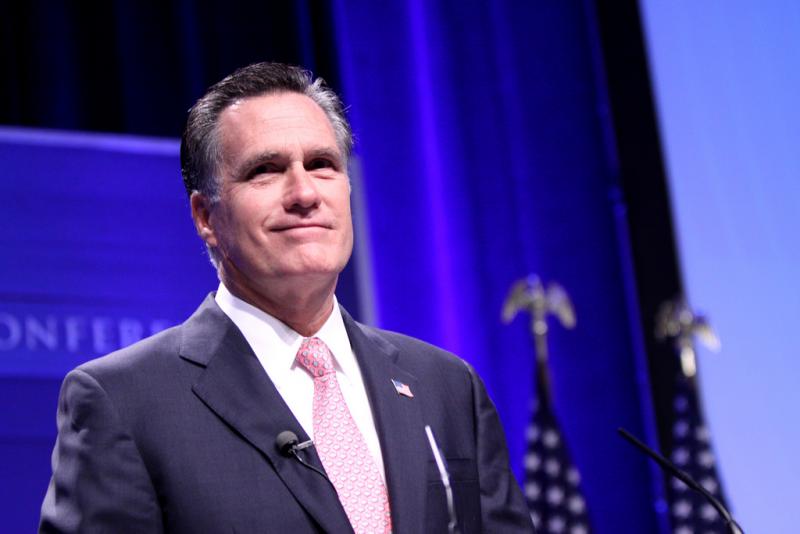 Two of the senators generating buzz on the list of potential vice presidential nominees for Mitt Romney are Sen. Rob Portman (R-Oh) and Sen. Marco Rubio (R-Fla).
Sen. Rob Portman (R-Oh)
Recently former vice president Dick Cheney said that it had been a mistake to pick Sarah Palin to serve as be John McCain's running mate in the 2008 election and had these words for the Romney campaign: "Don't pick another Sarah Palin," The Associated Press reported.
Portman might be the candidate Cheney was referring to when he made those remarks. In fact, Portman, has been called by some the "anti-Palin" of potential VP picks, "possessing a personality that may not sizzle but packing plenty of substance," ABC News reported.
A veteran of Republican presidential administrations and a small business owner, USA Today reported that House Speaker John Boehner recently voiced his approval for Ohio Sen. Rob Portman:
"I've been a longtime friend," Boehner said. "He's a United States senator from Ohio, served as the director of Office of Management and Budget under George W. Bush, also served as the U.S. trade rep, served in the House of Representatives as well. He knows his way around Washington, and I think he'd be a great asset for Gov. Romney."
Portman, who has been a highly visible campaigner for Romney in recent months, has not ruled out a vice presidential bid, Lancaster Online reported.
Sen. Marco Rubio (R-Fla.)
Rubio has long been rumored to be one of the most likely legislators Romney could pick as his running mate, the Hill reported, adding that Rubio could be seen as someone who could "help attract Hispanic voters to the Republican presidential ticket and invigorate Tea Party voters."
Rubio is popular among the mainstream Republican party voices, MSNBC reported:
"Many top GOP leaders including former New York City Mayor Rudy Giuliani, former Florida Gov. Jeb Bush, and Republican strategist Karl Rove have publicly [have] thrown their support behind Rubio."
In addition, the Hill reported that Sen. Rubio has generated the most Twitter buzz, with the latest survey of Twitter conversation finding that Rubio is discussed more on Twitter than other names that might be on Romney's short list for vice president.
However, there have also been some indications that Rubio is not at the top of the unofficial short list, the Miami Herald reported.
For one, the latest Miami Herald/El Nuevo Herald, Tampa Bay Times/Bay News 9 poll suggested Romney could win the Sunshine State without Rubio.
However, Republican Party heavyweights do not seem willing to let Rubio slip from one of the top spots of the vetting that easily, the Miami Herald reported.
"Why do I keep hearing they're not going to pick Rubio?" Hannity asked with some sense of frustration Monday night on his show. "I want Rubio ... with everybody else."
Read more NT content on the presidential race here.
Reach Executive Producer Jackie Mansky here.