Los Angeles and Region
Federal Officials To Review Anaheim Police Shootings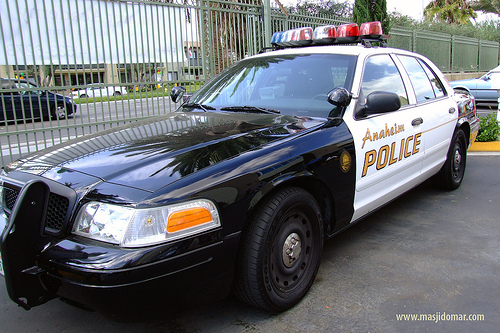 The U.S. Department of Justice and the FBI have agreed to look into the fatal officer-involved shooting of 25-year-old Manuel Diaz, a documented gang member gunned down in Anaheim on July 21,
the Los Angeles Times reported
.
The independent investigation comes after a week of protests that began after Diaz's death. Anaheim Mayor Tom Tait said the city will work to repair relationships with the community.
"I ask that our community be patient to allow their process to run its course as we seek to learn what happened on that day as well as previous incidents this year," Tait said in a statement.
The city will also provide federal authorities information on other police-related shootings in Anaheim this year. There have been six police shootings in Anaheim, five of which were fatal.
As more rallies are planned through the weekend to protest the shootings, Anaheim police was involved in another such incident Friday morning when officers responded to a burglary alarm and began chasing a man on foot as he ran toward a car. The driver got away and authorities are not certain if he was struck by gunfire.
Diaz's family has called for protesters to conduct peaceful demonstrations.
Read the full story at the Los Angeles Times. For more of Neon Tommy's coverage on Anaheim, click here.