National
During Investigation Into Sandusky, Paterno Paid Millions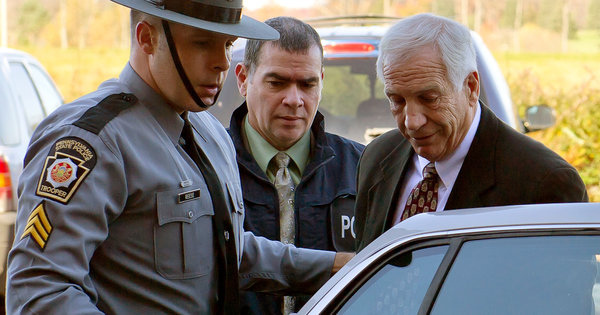 A new report has revealed that Joe Paterno
secured
financial benefits after he received news of the investigation into Sandusky.
After Paterno learned prosecutors were investigating Jerry Sandusky, he testified before a grand jury and news of the scandal reached the news. Paterno then began negotiating his contract – the final agreement on which was reached by the end of the year.
Paterno was to be paid $3 million at the end of the 2011 season if he agreed it would be the last. Not only that, but he would also be forgiven $350,000 in interest-free loans the university had given to him, and he would also be able to use the university's private plane, as well as a luxury box at Beaver Stadium for 25 years.
When board members questioning the appropriateness of the payments were shut down, the board of trustees gave the family a package worth $5.5 million.
Read more of Neon Tommy's coverage of Sandusky here.