International
Arafat's Remains To Be Exhumed And Investigated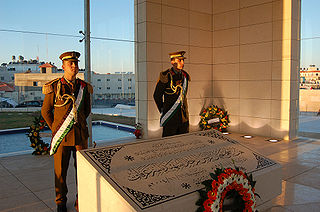 Late Palestinian leader Yasser Arafat's remains will be exhumed to try to investigate claims that he was "murdered" by poisoning from radioactive isotope polonium-210, the substance that killed Russian dissident Alexander Litvinenko.
The Guardian reports that this claim was first raised right after Arafat died in Paris in 2004. The theory was revived this week after al-Jazeera spent nine months investigating Arafat's personal effects, having gained permission from Arafat's widow.
Arafat's body is buried in a mausoleum at his compound where he was besieged and effectively confined by Israeli forces before his death.

The alleged detection of polonium on his toothbrush and on his clothes after an examination by the Institut de Radiophysique in Lausanne, Switzerland, has deepened the mystery over the cause of Arafat's death, but appears to contradict the restricted medical report produced by French doctors after Arafat died at Percy Hospital in Paris.
The official ruling on Arafat's death, obtained by The New York Times in 2005, stated that Arafat had had a stroke related to a blood disorder.