National
22 Dead As Millions Face Third Day Of Heat With No Power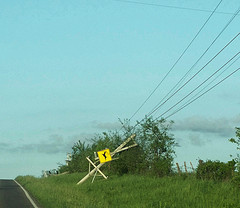 Millions of customers from North Carolina to New Jersey and Indiana are suffering through a third day of blistering heat with no electricity after a
weekend storm
killed 22 people and knocked out power across the mid-Atlantic region,
CBS
reported.
Most of the deaths were from falling trees which made the Monday morning commute all but impossible in many areas. Power crews from across the country were travelling to the devastated region to restore electricity to homes and businesses as quickly as possible.
Maryland Governor Martin O'Malley said he will try to hasten the utility companies' progress.
"No one will have his boot further up Pepco's and BGE's backsides than I will," O'Malley said.
Read the story at the San Francisco Chronicle.
Reach Executive Producer Dawn Megli here; follow her on Twitter here.