MLB
2012 MLB All-Star Game Rosters: Snubs And "Undeserving" Picks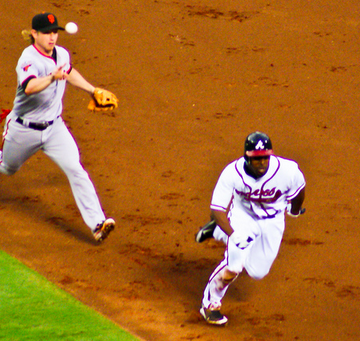 It's as much a rite of summer as the All-Star Game itself: complaining about who got snubbed. If each fan got the number of players his team "deserved," about 100 players would be going to Kansas City next week.
And yet, some of those diehards have a legitimate gripe: there are players left off the current rosters who have played better in 2012 than some folks who were selected. This is important, because Bud Selig still won't get rid of the silly rule giving World Series home field to the league that wins the Midsummer Classic. The selections should be more merit-based.
You can check out the rosters for yourselves, which were announced on Sunday. All of the players listed below have been All-Star cailber. Some have just been more "All-Star" than others.
With that in mind, let's explore who was snubbed, and who they might be able to replace if the rosters were chosen again.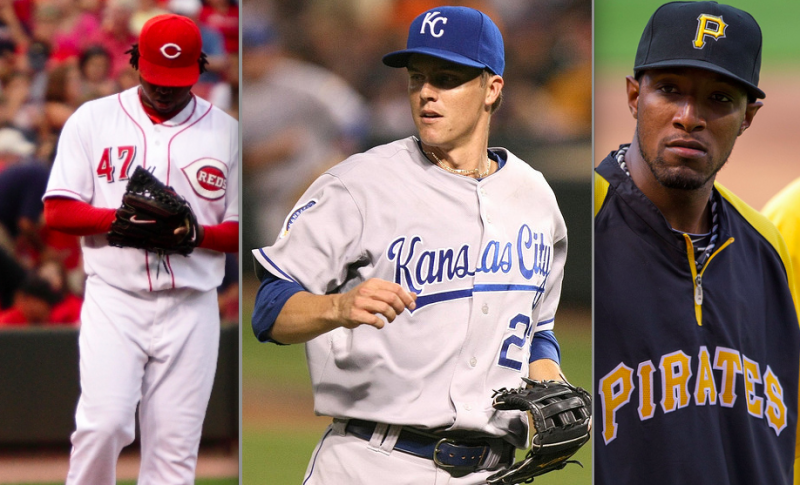 Less All-Star: Cardinals' pitcher Lance Lynn
More All-Star: Brewers' Zack Greinke, Pirates' James McDonald, Reds' Johnny Cueto
Blame the players for voting in Lynn, not manager Tony La Russa. They must have been mystified by Lynn's 10-4 record, which has been largely earned by having the most run support in the National League. Instead, they could have taken one of three other righties with a better ERA, FIP (like ERA, but independent of the team's fielding ability), and strikeout-to-walk ratio. Pick any of those three, they have been better than Lynn.
Less All-Star: Braves' second baseman Dan Uggla
More All-Star: Diamondbacks' Aaron Hill
This one is on the fans. The two players both have 11 homers and .363 on-base percentage. The difference? Hill is putting up better overall numbers with the bat, like a .301 batting average (to Uggla's .235) and an .878 OPS (to Uggla's .777 OPS). Hill isn't just the guy who hit for the cycle twice in June, he has been the best middle infielder in the National League this season. But he is on the NL "Final Vote" ballot, but it is a crowded field.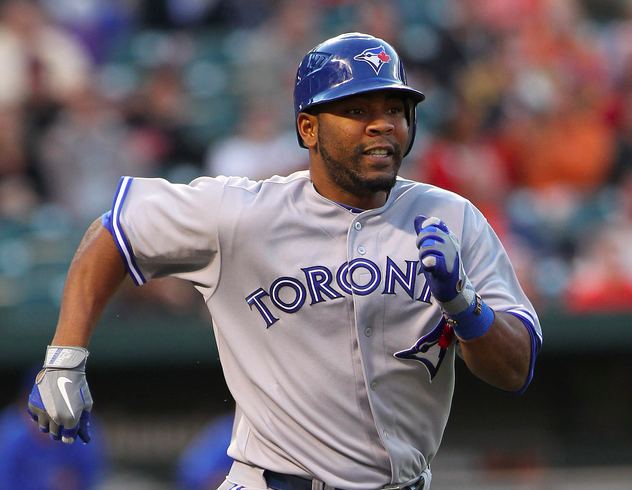 Less All-Star: White Sox DH Adam Dunn
More All-Star: Blue Jays' first baseman Edwin Encarnacion
I gave some heat to NL players for Lance Lynn, so how about some for the AL guys? Yes, Dunn may be the comeback player of the year, and in the hunt for the home run crown. But Encarnacion has quietly had one of the best offensive seasons in baseball, with his .936 OPS coming in seventh-best in all of baseball. Not a huge snub, but Encarnacion is certainly more deserving.
Less All-Star: Reds' outfielder Jay Bruce
More All-Star: Braves' outfielder Michael Bourn
Ah, finally, a choice you can blame the manager for. Look, Jay Bruce is great, and this is a minor quibble in the grand scheme of things. But in the last calendar year, Michael Bourn has the most Wins Above Replacement Level (an advanced metric that measures batting, running and fielding) of any NL outfielder not named Ryan Braun. And if you look at the stat wRC+, which measures both a player's hitting and baserunning and adjusts to the ballpark, Bourn and Bruce are similar. Oh, and he is a far better fielder than Bruce. Michael Bourn will be my choice for the NL "Final Vote" for the last spot.
Less All-Star: Royals' closer Jonathan Broxton
More All-Star: Angels' reliever Ernesto Frieri
Speaking of the Final Vote, it is patently ridiculous that Broxton is on the AL ballot for that last spot. The Colombian shutdown guy has not allowed a single run in his 23.1 innings with the Angels. His 1.7 strikeouts per inning are the best among AL relievers. Broxton's numbers can't come close to matching, and even Royals' writers say he has no chance in the Final Vote. Vote Frieri.
In the end, some of these snubs will probably get in, given injuries and pitchers whose schedules will not allow them to throw in Kansas City. But the debate is half the fun, so debate away!
--------------------------------------------
Reach James by email or follow him on Twitter, @JamesSantelli.