Politics
100 Days To Go: The Countdown Begins For Obama, Romney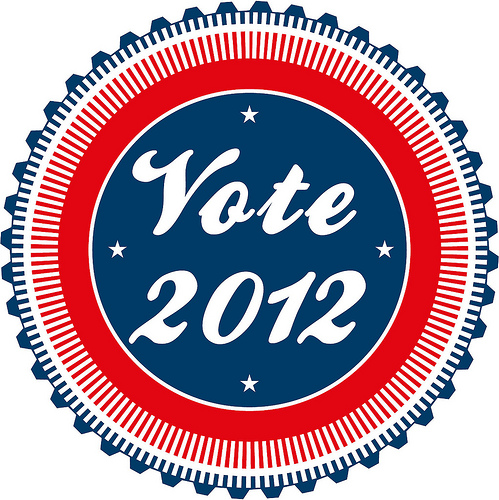 With just 100 days left before voters hit the polls, incumbent Barack Obama and presumptive Republican candidate Mitt Romney have already carefully honed their stump strategies—to varying degrees of success.
As The Washington Post put it, "The upcoming stretch is loaded with opportunities for the candidates to capture the public's imagination, land a big blow or flub a chance."
Both Romney and Obama have narrowed in on the economy as a major campaign point, but the president has a little more at stake in defining a legacy should this be his only term in office.
In his weekly address Saturday, Obama once again situated himself as the champion of the Middle Class, pushing House Republicans to do "what's right" and pass tax cuts for the bracket. According to his numbers, 98 percent of American families as well as 97 percent of small business owners would benefit from income tax relief under Obama's plan.
ABC News reported on the president's speech:
The president said lawmakers on both sides of the aisle agree with his plan to extend the Bush-era tax rate for families earning less than $250,000 a year.

"When Democrats and Republicans agree on something, it should be pretty easy to get it done," he said. "But right now, that's not the case. Instead of doing what's right for middle- class families and small-business owners, Republicans in Congress are holding these tax cuts hostage until we extend tax cuts for the wealthiest Americans."

The president held up the dueling tax plans as an example of the contrasting economic visions facing voters in November. "Republicans in Congress and their nominee for President believe that the best way to create prosperity in America is to let it trickle down from the top. They believe that if our country spends trillions more on tax cuts for the wealthy, we'll somehow create jobs – even if we have to pay for it by gutting things like education and training and by raising middle-class taxes," he said. "They're wrong. And I know they're wrong because we already tried it that way for most of the last decade. It didn't work."
Watch the rest below.
Unsurprising as the president's appeal may be, the pressure is on to convince constituents he can carry the country for another four years. And the deadline to change minds may come sooner than previously thought. In some states, the voting calendar begins Oct. 2.
Politico highlighted a "dramatic rise" in early voting over the last two decades, tapping Alexis Simendinger of RealClear Politics to explain the trend's impact on candidate strategy.
From RealClearPolitics:
About 30 percent of all votes in 2008, or nearly 40 million, were cast before Election Day. That proportion of early participation was unprecedented, and experts who study early voting expect the trend to continue in the low- to mid-30 percent range this year. Even if the total number of votes cast isn't as high as the 131 million counted in 2008, the early-voting trend could steam ahead because both campaigns this year are evenly matched in terms of money and methods to turn out the vote.
Romney's method in the last few days has shifted focus abroad. Obama's presumed rival touches down in Israel today, fresh from a few gaffes in London, to show his potential as a diplomatic world leader.
CBS News, also citing RealClearPolitics, said the visit could be a turning point in Romney's campaign.
The U.S. relationship with that key nation, which Romney characterizes as having deteriorated in recent years, is a focal point of his criticism of President Obama's foreign policy.

The Romney campaign has noted repeatedly that Obama has not visited Israel as president, and a series of photo-ops and meetings with top leaders there on Sunday will offer the Republican candidate a chance to demonstrate a personal connection to the country.

…In an interview published Friday with the country's largest-circulation newspaper, Israel Hayom, Romney was particularly scathing in his criticism of Obama's handling of the relationship with Israel.

"I would treat Israel like the friend and ally it is," he said. "I cannot imagine going to the United Nations, as Obama did, and criticizing Israel in front of the world. I believe that he should have mentioned instead the thousands of rockets that are being fired from the Gaza Strip into Israel."
After meetings this weekend with Israeli cabinet members and later Palestinian Prime Minister Salam Fayyad, Romney will head to Poland Monday to wrap up the trip.
See more of Neon Tommy's election coverage here.
Reach Executive Producer Catherine Green here; follow her here.