Politics
Younger Immigrants May Avoid Deportation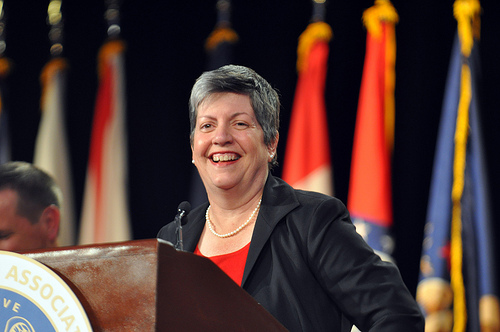 The Obama administration announced a new policy Friday that would essentially protect an estimated 800,000 people from being deported and allowing them to obtain work permits. According to
The New York Times
, the policy is effective immediately and applies to undocumented immigrants, under the age of 30, who have lived in the United States for five years and arrived before they turned 16.
The Department of Homeland Security made the announcement, which was "undertaken by executive order and does not require legislation." The policy also stipulates that the individual must have no criminal record, have earned a high school diploma and remained in school or served in the military. Officials said immigrants are able to apply for a two year "deferred action" that allows them to avoid deportation for up to two years, and those whose deferrals are approved can apply for work permits. While the Obama administration has implemented such a policy, it does not provide a gateway to U.S. citizenship like the Dream Act which was blocked by Congress in 2010.
Reach Executive Producer Subrina Hudson here.