National
Sandusky Will Not Testify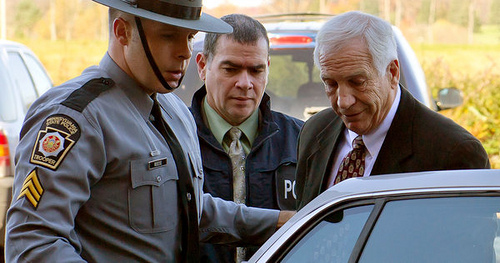 Jerry Sandusky, the former Penn State football coach accused of sexual assault on several young boys he coached through a charity, will not take the stand, according to ABC News.
Sandusky was willing to testify in his own defense, but on Wednesday his lawyers decided against it.
He would have faced difficult cross examination from the prosecution.
The 68-year-old faces 51 counts of sexual abuse, with 10 victims accusing him.
Sandusky's legal team had been considering having him take the stand as of Tuesday evening.
The defense will likely close its case sometime Wednesday.
Reach Executive Producer Michael Juliani here, and follow him on Twitter here.