National
Rough Start To The Week For Obama And Democrats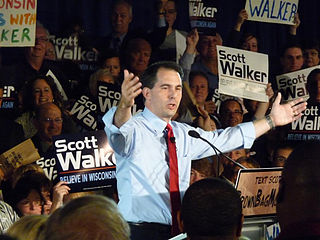 With Mitt Romney's primary wins in five states Tuesday, Wisconsin Gov. Scott Walker's win over a recall and former President Bill Clinton stating that he supports extending tax cuts, it was a hard start of the week for President Obama and the Democrats.
Romney swept primaries in California and four other states, on what the Los Angeles Times called one of the "least consequential" days of the presidential election.
The L.A. Times went on to say that Obama spent Tuesday behind closed doors at the White House. Romney campaigned for Latino support in Texas, a state he is virtually certain to carry in November.
While Romney campaigned, Wisconsin voted on whether or not to recall tea party champion Gov. Scott Walker, who created reforms to end the power of public sector unions in an effort to curb the $3.6 billion deficit he faced when he took office in 2011.
According to CNN, Walker's reforms ended collective bargaining except for wages and said that union dues could be optional, required public employees to pay 5% of their salaries toward pensions and 12.6% of their health care premiums.
Milwaukee Mayor Tom Barrett, who lost to Walker during the campaign for governor, challenged Walker to a recall election. As the mayor conceded for a second time Tuesday night, one supporter slapped him for not waiting for all the votes to be tabulated. The mayor was also booed when he said both sides of the issue need to work together, according to the Washington Post.
Though President Obama stayed quiet about the recall election, Romney said:
"Tonight's results will echo beyond the borders of Wisconsin. Gov. Walker has shown that citizens and taxpayers can fight back — and prevail — against the runaway government costs imposed by labor bosses."
The Washington Post said that Romney can replicate Walker's victory in Wisconsin by raising more money, which proved to be a difference in the Wisconsin recall.
Walker raised more than $30 million for his recall campaign, with some from large donations that exceeded the normal limits because of the laws governing recall elections. Barrett raised $4 million. Romney won't raise significantly more than Obama. But the presumptive GOP nominee can count on Republican super PACs to give him an overall advantage.

"The fact that you've got a handful of self-interested billionaires who are trying to leverage their money across the country," said David Axelrod, Mr. Obama's senior campaign strategist, said in an interview. "Does that concern me? Of course that concerns me."
The Post also said that Romney can look at Walker's willingness to stand by a controversial position.
In the face of a huge backlash, he stood behind what he did. He admitted he hadn't thought enough about how to sell his program and paid a price for it that won't be erased by Tuesday's victory. But he did not back away from the changes he implemented.
Furthermore, Walker's win might mean that Obama has very little chance of winning Wisconsin, a swing state, which Obama won in 2008 by a 17-point margin, according to The New York Times.
Republicans have also capitalized on former President Bill Clinton's statements that Congress "will probably have to put everything off until early next year" regarding the extension of Bush-era tax cuts.
Clinton's spokesman Matt McKenna quickly elaborated on that statement, saying that Clinton doesn't believe that the tax cuts should be continued, just that an agreement cannot be reached until after the elections, according to Bloomberg.
House Speaker John Boehner used Clinton's statement as support for the tax cuts, as did Senate Republican Leader Mitch McConnell when he talked to reporters Wednesday.