Sports
Roger Clemens Found Not Guilty Of Perjury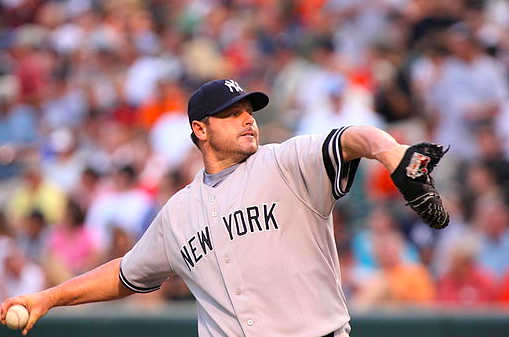 Legendary baseball pitcher Roger Clemens was found not guilty of perjury on Monday after being accused of issuing false statements to Congress that he had used performance-enhancing drugs.
CNN reported:
Clemens wiped his eyes after the verdict was announced, then hugged his likewise emotional sons. His lawyer, Rusty Hardin, meanwhile, gave a thumbs-up to the jury before leaving the courtroom.

"There was a lot of hard work into that career," [Clemens] told reporters, choking up on the steps of the federal courthouse in Washington. "I appreciate my teammates that came in, and all the e-mails and phone calls."
From USA Today:
The panel of eight women and four men deliberated for roughly 11 hours in U.S. District Court, including less than four hours over two days last week. The complex trial, which began April 16, was in its 10th week and included 26 days of testimony by 46 witnesses.

"It's a day of celebration for us," said Hardin outside of court after the verdict was read. "Justice won out."
Clemens denied he had used steroids in 2008 during an investigation by the U.S. House of Representatives. This was the second trial for Clemens. Clemens, who was known as "The Rocket," has earned seven Cy Young Awards before he retired in 2007.
Read the full story at CNN.
Read more Neon Tommy coverage of Roger Clemens here.
Reach Executive Producer Paige Brettingen here.