National
Post Verdict, Penn State Tries To Shift Focus Back On Football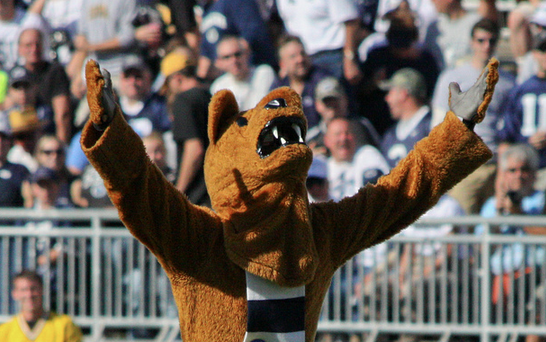 As Penn State tries to move past Friday's verdict and refocus public attention on its football program, the impending trials of two former football coaches and potential civil lawsuits from accusers mean the scandal is likely to overshadow athletics for a while longer, according to the
Associated Press
.
Penn State started trying to refocus attention on its football program a few days before the Sandusky verdict when they sent out an email to alumni with a link to buy tickets which said "We are ONE TEAM. Join us." The university hired a first-time head coach, Bill O'Brien, to revamp the program and dispell perceptions that the football program operates with impugnity.
Getting the public to forget the child sex abuse scandal will become a more difficult task if accusers decide to file civil lawsuits against the university, however.
"There is no doubt that we are going to file a claim against Penn State,'' Tom Kline, an attorney for one of Sandusky's accusers, told USA Today. "Jerry Sandusky may have been the perpetrator, but Penn State was his enabler.''
Penn State will play its first game of the season Sept. 1 against Ohio University.
Follow Neon Tommy's coverage of the Penn State scandal.
Reach Executive Producer Dawn Megli here; follwo her on Twitter here.