National
Jerry Sandusky Alleged To Have Sexually Abused Adopted Son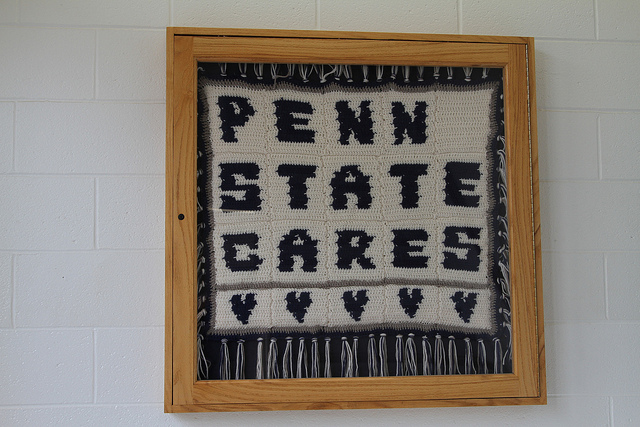 Matt Sandusky, an adopted son of former Penn State defensive coordinator and suspected child predator Jerry Sandusky, issued a statement through his attorneys alleging that he was sexually abused by his adoptive father. Matt Sandusky had not previously come forward, but his ex-wife had obtained a restraining order preventing their children from sleeping over at Jerry Sandusky's home. As the
Associated Press
reports, Matt Sandusky only decided to come forward during this month's trial:
"'During the trial, Matt Sandusky contacted us and requested our advice and assistance in arranging a meeting with prosecutors to disclose for the first time in this case that he is a victim of Jerry Sandusky's abuse,' Andrew Shubin and Justine Andronici wrote in the statement. 'At Matt's request, we immediately arranged a meeting between him and the prosecutors and investigators.'"
Jerry Sandusky met Matt Sandusky through his Second Mile charity, where he is alleged to have met many of the minors he is accused of sexually abusing. Both sides have rested their cases, and the jury is currently in deliberations.
Reach Executive Producer Matt Pressberg here.