National
George Zimmerman's Bond Revoked For Giving "Deceiving" Information
George Zimmerman's judge ruled in favor of prosecutors who filed a motion Friday requesting that Zimmerman's bond be revoked on the grounds of "deceiving" the court about finances and a second passport.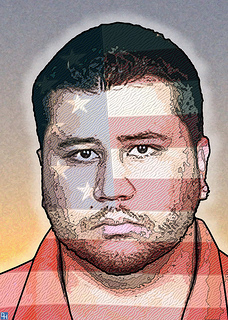 According to ABC News, Zimmerman applied for the passport two weeks after he shot 17-year-old Trayvon Martin in what he claims was self-defense. He has been charged with second-degree murder.

The judge revoked the bond and ordered Zimmerman to surrender in 48 hours.
Recordings of conversations with Zimmerman and his wife were also released Friday in which they spoke about his second passport in their safety deposit box. Zimmerman was also found to have $135,000 in his bank account the day before his bail hearing.
Read more at ABC News.