International
Egypt Anticipates Mubarak Verdict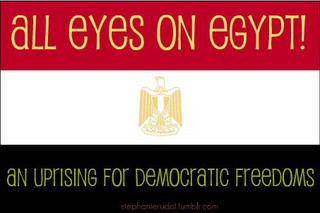 Former Egyptian President Hosni Mubarak is set to learn his fate in front of a judge tomorrow, as the courts are scheduled to issue the long-anticipated verdict on charges of corruption, mismanagement of funds and, most importantly, giving the orders to shoot hundreds of protestors who were demanding an end to his 30-year regime.
The sentence could range from the death penalty, a prison term, or an outright acquittal. Many fear, however, that a light sentence could spark a new wave of angry protests.
The verdict is timed closely with the presidential run-off election, scheduled for mid-June. Thousands took to the streets across Egypt Friday, demanding that one of Mubarak's former senior officials, Ahmed Shafiq, be disqualified as a presidential candidate.
Read the entire story at the New York Times or the Times of India.