Opinion
Drone Attacks Not Worth The Killing Of Civilians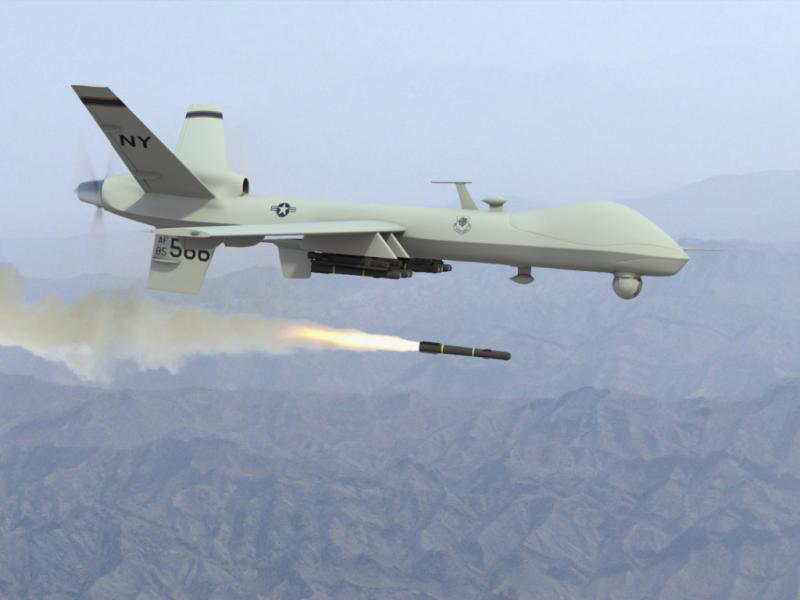 There is a ubiquitous saying that if an untrue statement is said too often, that statement ultimately becomes the truth. This aphorism seems to be relevant to the ongoing drone attacks in Afghanistan, Pakistan, Yemen and Somalia. While the United States government and the CIA continue to assure American citizens that the drone attacks are vital to exterminating dangerous militants, these attacks simultaneously continue to kill civilians, including many children. Through the government's false reassurances that only a few civilians are injured during the strikes, more drone strikes are encouraged, thereby increasing the level of aggression of the continuing strikes.
Over the last few consecutive days, at least 27 people have been killed in Northwest Pakistan and 18 people in the Logar province of Afghanistan, including 8 militants, Al-Qaida's second-in-command, and its operative, Abu Yahya al-Lib. However, the majority of the deaths have been those of civilians — a fact that is kept hidden in order for the government to be able to continue the persistent CIA drone attacks.
The Obama administration's launch of more than 280 drone attacks in Pakistan alone has resulted in the brutal deaths of more than 800 civilians, resulting not only in psychological confusion among the citizens but also in a burgeoning hatred towards NATO countries, especially the U.S. Even the leaders standing in the Pakistani election next year, especially the renowned ex-cricketer Imran Khan and his party members, are gathering crowds of millions from every region to support a total opposition of U.S. intervention.
It seems that the goal of the Obama administration is to kill as many militants as possible before the U.S pulls out of Afghanistan in 2014. However, the way the administration has decided to further that aim has resulted in accusations that the U.S.'s attacks have been not only ill targeted, but also callous in their operation.
In the nations that have been attacked by drones, NATO's popularity is already extremely low, since the ongoing attacks result in mammoth collateral and infrastructural damage, while killing only a handful of militants. In fact, the intense brutalities of the attacks simply create more enemies rather than ward off threats of terror.
Even the ex-CIA chief who was posted in Islamabad during the aftermath of 9/11 has warned Obama that drone attacks kill fewer militants and more civilians, eventually resulting in political instability that, in turn, creates a safe haven for the militants. Through its current efforts to thwart terrorist action, the U.S. is giving the Al-Qaida led networks the opportunity to play a bigger and greater role in the regions they occupy.
Another problem with the U.S.'s course of action is that the Obama administration's definition of a militant is quite broad. Any adult male killed in the Northwest zone is a terrorist, unless he is proven not to be one. This "definition" of a terrorist, which permits the likely killing of more innocent people than guilty, encompasses so many individuals that it can only be in opposition to the idea of human rights, and even against what United States proudly upholds as the ideals of freedom, liberty, and individuality.
Furthermore, the New York Times reported last week that President Obama has a 'kill list' that contains names and pictures of individuals targeted for assassination. Appalling. U.S. Secretary of Defense Leon Panetta said recently in an interview that the U.S. would continue to target the militants, especially the Haqqani network, in both Afghanistan and Pakistan. Whilst being unapologetic about the civilian deaths, the Obama administration continues to be determined to uphold its own sovereignty while weakening that of neighboring countries.
Hundreds of civilians are dead. No apology has been made. Attacks are upheld as a necessity, even as a notoriously few number of militants are killed. Eventually, if it has not already occurred, this will give rise to even more hostility and militarism. Each new drone attack only results in more killings than before. Given this cycle of events, if there is a solution out there, it doesn't lie in murdering innocents. A dangerous and historical threat of terror is not being alleviated; it is being reinforced through the unwarranted loss of civilian blood.
Reach Contributor Naina Sethi here.