Nation and World
Deadline Looms For States To Implement Affordable Care Act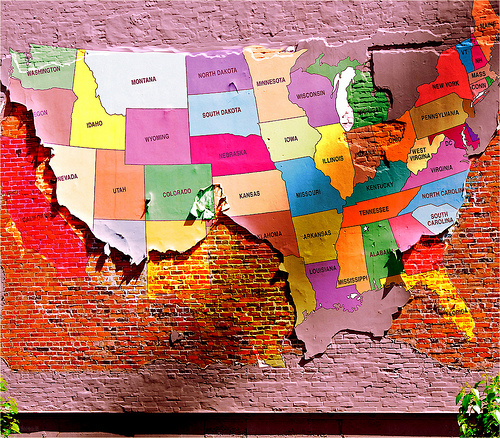 Reactions over the Supreme Court's decision to uphold the Affordable Care Act, also labeled as "Obamacare," has been intense on both sides but now states are scrambling to meet the law's Jan. 1, 2013 deadline.
With less than six months away, states must show the Department of Health and Human Services that their health insurance marketplaces or exchanges, where people can choose their own policies, will be operational so individuals can purchase insurance coverage by Jan. 1, 2014.
If states do not comply by the deadline then Secretary of Health and Human Services Kathleen Sebelius will have the power to step in and take responsibility for establishing and operating exchanges for the states.
Republican-led states were predictably angry after Thursday's narrow 5-4 ruling. Governor Scott Walker of Wisconsin said he would delay any effort to follow the law until November's election.
"Wisconsin will not take any action to implement Obamacare. I am hopeful that political changes in Washington, D.C., later this year ultimately end the implementation of this law at the federal level," said Walker, in a statement to The New York Times.
Republican Governor John Kasich of Ohio said he was concerned about increasing Medicaid spending and the threat it could pose to Ohio's economy. "Going forward, we remain committed to minimizing the law's drag on the economic growth Ohio is beginning to experience," he said.
The court also left conservative states and those with financial troubles to decide whether to participate in a significant expansion of Medicaid eligibility scheduled for 2014. The majority ruled that it was permissible for the federal government to impose such an expansion on states, and to ask that they eventually pay a fractional share of the cost of covering low-income residents.

But it ruled that the federal government could not penalize states for noncompliance by withholding their existing federal Medicaid dollars, effectively eliminating Washington's enforcement stick.
Other Republican governors like Robert Bentley of Alabama and Rick Scott of Florida also expressed their contempt over the Supreme Court's ruling. Bentley said the health care act would create more regulation and bureaucracy while Scott echoed Kasich's concern over a drained economy.
Despite Republican complaints, others see the Affordable Health Care Act as a much needed plan that would help many low-income residents.
Kimble Forrister, executive director of the advocacy group Alabama Rise, said the health care act would "break the chain linking low income to poor health." He said 750,000 Alabamians, including 100,000 children, do not have health insurance.
Insurers will have to offer policies to anyone who applies and charge them rates comparable to healthy individuals of the same age. Those who do not qualify for exemptions based on income or religion will have to purchase insurance coverage or pay an income tax penalty, according to The New York Times.
In California, lawmakers rejoiced over the Supreme Court's decision. California was one of the first states to endorse the health care law, and health and insurance officials say they are ready to add roughly 6 million residents to the insured list by 2014.
Insurance Commissioner Dave Jones said the act is "one of the most significant legislative achievements of the last 40 years." If the act was struck down, he said it would have wiped out many of the provisions Californians were already benefitting from. Some of these benefits include parents keeping their children on insurance policies until age 26 and the elimination of caps on the amount of money insurers have to pay for medical care over a person's lifetime.
"I can't tell you how many Californians I have met who are alive today because of the elimination of the lifetime caps," said Jones.
The government expects 32 million people to gain insurance by 2019, with 24 million receiving coverage through exchanges and 16 million newly qualified receivers of Medicaid.
Expanding Medicaid and tax credits to subsidize premiums for low-income consumers means hospitals and physicians also need to prepare for a spike in newly insured patients.
The California Medical Association, the state's largest doctors group, is more cautious.
"Generally, yes, we think most of what's in the Affordable Care Act is good for patients, but we still have major concerns about the fact that providing insurance to patients doesn't mean their going to have access to doctors because Medical and Medicare programs are grossly underfunded," said Dr. James T. Hay, the association's president.
Commissioner Jones told CBS News that budget constraints have made things difficult but the state is expected to receive an additional $6 billion now that the health care law has been upheld. He also added that preventative health care programs would alleviate the burden hospital emergency rooms and clinics receive from low-income visitors.
According to the Center on Budget and Policy Priorities, only 10 states and the District of Columbia have passed laws governing the establishment of their insurance exchanges. Mark Bertolini, chief executive of Aetna, said it will be a challenge to implement exchanges across all 50 states and work with state and federal officials.
According to The New York Times:
The challenge is obviously greater in those states that have done little on their own to develop the infrastructure. In Florida, for example, Florida Blue, one of the state's major insurers, is prepared for 2014, said its chief executive, Patrick J. Geraghty. But he conceded that the timeline for putting it in place was "a significant burden and will be challenging."
While everyone is working to implement the law, David Cordani, chief executive of Cigna, pointed out that at least the uncertainty of the law is gone and allows insurers and employers to move forward.
For more of Neon Tommy's coverage on the Affordable Care Act, click here.
Reach Executive Producer Subrina Hudson here or follow her on Twitter.