Nation and World
Cyberattacks On Iran Secretly Ordered By President Obama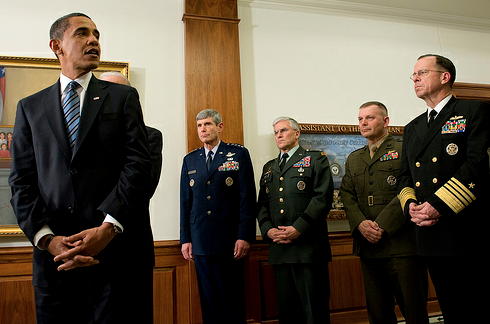 President Obama is reported to have ordered an increase in cyberattacks started during the Bush Administration against the computer system that runs Iran's nuclear enrichment operations during his first months in office.
In what is being considered the U.S.'s most aggressive tactic against Iran's nuclear program, it also was the first time the U.S. had used cyberweapons repeatedly to shutdown another country's operations— something that in the past could only be accomplished by bombing.
Code-named Olympic Games, the program was accidentally leaked in the summer of 2010 due to a programming error.
The code itself is 50 times as big as the typical computer worm, Carey Nachenberg, a vice president of Symantec, one of the many groups that have dissected the code, said at a symposium at Stanford University in April. Those forensic investigations into the inner workings of the code, while picking apart how it worked, came to no conclusions about who was responsible.
An investigation is also underway to determine the origin of the cyberweapon 'Flame' that attacked Iranian officials' computers this week.
Read more at The New York Times.