California
20something: L.A. Rapper Finds Therapy In Music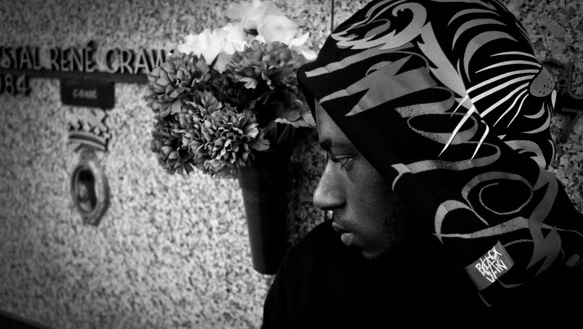 We often hear about the casualties of gang violence, but what happens to those who survive?
Studies have shown that violence in urban communities can take a toll on young people's health. Here, Nicole Banner brings us a portrait of Brandon Blackshire, a 23-year-old determined to rise up against adversity.
The following is part of a radio and web series called "20something," profiling young people doing innovative, surprising or unusual things with their lives.
The series will run on consecutive Fridays through June, and then occasionally throughout 2012. The youth profiled include a global activist, a student veteran, a real estate entrepreneur, and political asylum seeker.
These installments cut across social divides—of religion, class, geography, legal status and education level—to reveal young Californians in their own words.
The series was reported and produced by students in Sandy Tolan's advanced radio documentary class at USC's Annenberg School for Communication and Journalism, and produced in close collaboration with KQED Producer Victoria Mauleón). Web content was developed in collaboration with Neon Tommy, Annenberg's Los Angeles-based digital news source, and edited by Neon Tommy founder Marc Cooper.
Check out "20something" from The California Report for more.