National
Wounds Found Bolster Zimmerman's Self-Defense Claim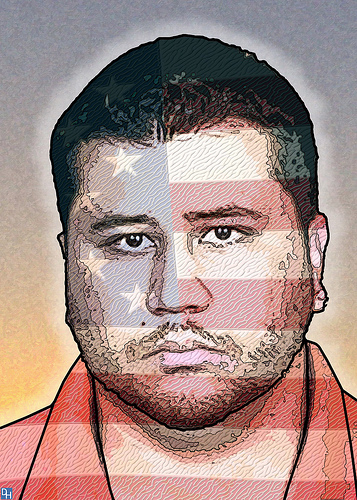 New medical records that reveal injuries to George Zimmerman, as well as wounds found on Trayvon Martin's knuckles, should bolster Zimmerman's claim that he shot the 17-old-year to death out of self-defense.
On Tuesday, medical records showed that Zimmerman had two black eyes, a fractured nose and cuts to the back of his head.
CBS News said: The report also shows Zimmerman said he felt stressed and "occasional nausea when thinking about the violence." Despite the head injuries, he wasn't diagnosed with a concussion. The doctor recommended that Zimmerman be evaluated by a psychologist.
Zimmerman declined being admitted to a hospital for treatment on the night of the shooting, according to the report. He didn't take his doctor's advice to schedule a later visit with an ear, nose and throat physician. The doctor noted Zimmerman made the Feb. 27 appointment at Altamonte Family Practice to receive legal clearance for returning to work.
According to Florida's WFTV, a medical examiner found two wounds on Trayvon Martin's body: the gunshot wound that killed him, and broken skin on his knuckles.
The injury to Martin's knuckle also fits with Zimmerman's story that before he shot and killed Martin, Martin had broken his nose and knocked him to the ground, slamming his head on the sidewalk.
Zimmerman will be tried for second-degree murder.