International
Syrian Unrest Moves Into Lebanon As EU Applies More Sanctions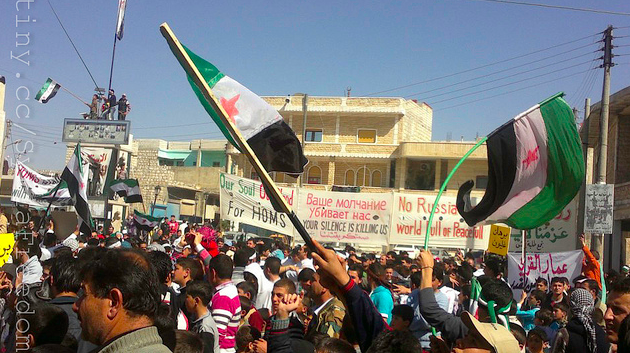 Syrian unrest moved into neighboring Lebanon for the third day, killing at least five people and wounding 100, with the death toll in Syria also rising.
CBS News reported that the relationship between Lebanon and Syria is complex, with both countries sharing "political and sectarian ties and rivalries, which are easily enflamed. Tripoli has seen bouts of sectarian violence in the past, but the fighting has become more frequent as the conflict in Syria worsens."
The fighting camps break down along sectarian and political lines. On one side are Sunni Muslims who support the rebels trying to oust Syrian President Bashar Assad. On the other are members of the tiny Alawite sect, followers of an offshoot of Shiite Islam who are Assad's most loyal supporters.
The recent clashes were sparked by the arrest of Lebanese national Shadi Mawlawi, an outspoken critic of Assad. The Sunni fighters say the root of the latest conflict in Tripoli is across the border.
On Monday, activists also told ABC News that Syrian troops had bombed the rebel-controlled Syrian town of Rastan, killing 23 soldiers and four rebel fighters.
"The regime forces in the course of two hours fired 300 rockets at Rastan before launching their assault," Free Syrian Army spokesman Sami Kurdi said from Rastan.
The recent clash have many doubting how realistic a ceasefire in Syria is at this point, including Saudi Arabia's foreign minister who has warned that the peace efforts are failing.
"Confidence in the efforts of the international envoy is falling rapidly because fighting and bloodshed continue," prince Saud al-Faisal said.
ABC News also reported that since the Syrian uprising began in March 2011, more than 12,000 people (mostly civilians) have died, with 900 of them being killed since the April 12 truce.
In reaction to the rising violence, the EU has imposed its 15th round of sanctions on Syria, freezing the assets and travel of 128 people and 43 firms.
"The continuing violence is appalling," EU foreign policy chief Catherine Ashton said to ABC News.
"As long as the repression continues, we will continue to put pressure on those responsible for it."