Los Angeles and Region
San Gabriel Valley Humane Society Fights For Animal Adoptions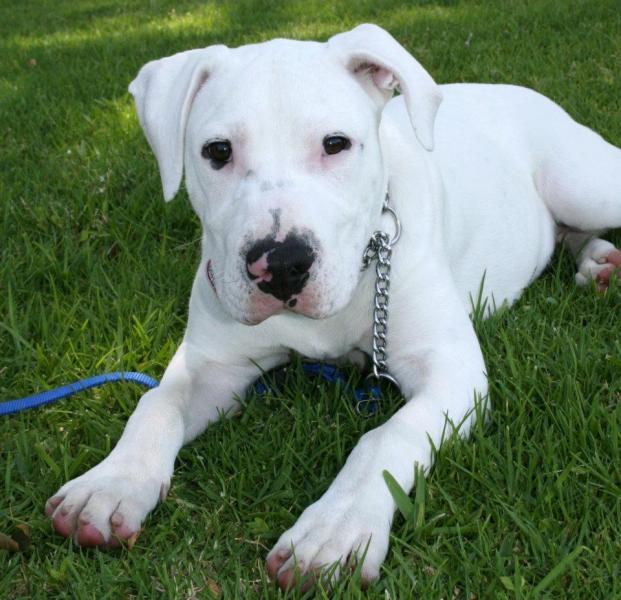 After being found scared and abandoned in a parking lot, a white cat named Meechi now lies on a hand-made fuzzy blanket inside a metal animal cage. The designated "office cat" sits in Pat Brayer's small but open work space as she utilizes every available area to house animals. With longer than average whiskers, Meechi's purring begins to fill the room as soon as Brayer pets her and asks, "Do you want to come out and play?"
Meechi is one of 300 animals available for adoption and desperately in need of love, attention and a permanent home other than the San Gabriel Valley Humane Society.
Brayer, who currently sits on the board of directors, and the rest of the dedicated team at the SGV Humane Society plan to do anything they can to make sure Meechi and the rest of their pets are not part of the four million animals who will be euthanized in shelters across the United States this year.
It's a daily mission for animal shelters who often don't have enough toys, space and money to handle the amount of four-legged friends that arrive every week.
Shelters encountered another struggle when the Great Recession occurred, leaving some pet owners to decide whether they should pay for dog food or their electricity. Many chose the latter, and animals were sent packing to shelters.
According to Los Angeles City Animal Services, 2011 saw higher adoption rates than years past. With that encouraging statistic, however, came news that euthanization numbers also reached an all time high. Before the recession hit, more than 15,000 animals died in LA shelters between 2007 and 2008. From 2011 to 2012, that number jumped by over 53 percent to 23,000 animals.
Being a private shelter, the SGV Humane Society has not experienced the same dramatic increase in euthanizations LA shelters have gone through. Brayer has, however, witnessed families financially struggling and eventually deciding to say goodbye to their pets in order to stay afloat.
"Some people come in giving up their dog and they would do anything to have it otherwise," Brayer said. "It's heartbreaking."
The number one reason for animals coming into the shelter today, though, is for a lack of commitment from owners, Brayer said.
A majority of the dogs and cats available at the SGV Humane Society are between six and nine months old. Many are so young because some owners are not completely aware of the time and energy it takes to raise an animal. The amount of spunk dogs have, the financial toll and the amount of attention animals need are all factors some owners were not prepared for when they signed the adoption papers, according to Brayer.
Currently, the SGV Humane Society has a 90 percent adoption rate for their pets, a statistic far higher than the national average. According to People for the Ethical Treatment of Animals (PETA), out of the eight million animals put into shelters every year, only four million are adopted.
"Millions of homeless animals are euthanized… because of simple math: too many animals, not enough suitable homes," said Amelia Jenson, College Campaign Coordinator for PETA.
During a recent visit to the SGV Humane Society, 10 baby kittens, all from the same mother, were put up for adoption. Brayer said they were all found abandoned in one box, from an owner who failed to sterilize the mother. It's a common problem in the pet community that can be easily prevented, pet advocates argue.
Stories like these give Brayer and other shelter workers stress and sadness, but also more passion to help.
"We love these pets like our own," Brayer said. "They say petting a dog or cat is therapy. When the public stresses us, we do just that."
Jane Karborn has been working at the shelter for almost 10 years. With two rescue cats of her own, including one from the SGV Humane Society, Karborn said taking care of pets is devotion all of the workers possess.
"It's a job where you can't turn off the passion and love when the day ends," Karborn said as she handles phone calls and several walk-ins on a busy Saturday morning.
Even with the stories difficult to comprehend such as a pet owner leaving 10 baby kittens abandoned with no guarantee someone would find them, Karborn finds much joy and optimism in the shelter.
"I tried talking to this woman about one of the cats we had the other day and she said, 'You don't need to convince me. I'm already in love.' The woman came back the next day to adopt the same cat," Karborn said.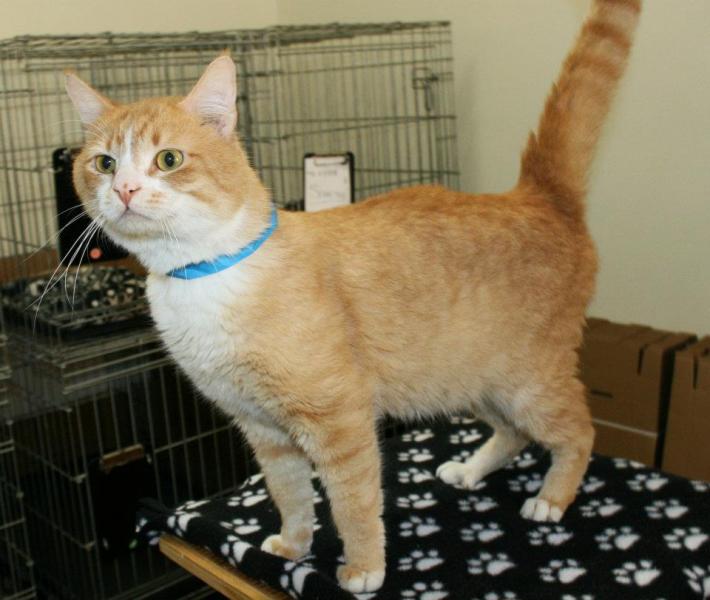 Brayer is convinced that the solution for many shelters with too many animals lies in spaying and neutering pets. A recent bill failed to pass in California that would make it mandatory for all pet owners to sterilize their pets. If it had passed, Brayer argues, the pet population would be lower.
Another concern Brayer brings up is the wrong messages some of the major pet advocacy groups, including The American Society for the Prevention of Cruelty to Animals, share with the public. Even though they help pass much-needed animal cruelty laws, Brayer said these organizations do not have shelters and are not much help.
"They don't give us a penny," Brayer said. "We can't wait for them to help us."
In addition, the millions of dollars ASPCA spends on television ads, many that are too upsetting and difficult to watch, could be better spent elsewhere, Brayer argues. The money could go toward raising awareness on spaying and neutering pets with ad campaigns that the public will be able to watch without changing the channel.
Instead of focusing on things she has little control over, Brayer remains committed to improving the living conditions for her 300 friends.
While walking around the facilities, Brayer pointed out some areas that need improvement. As the big dogs bark for her attention, Brayer points out the 50-year-old fiberglass that makes up the floor of the cages. When the floor gets wet, she says, the material makes it slippery for some of the dogs. To avoid future danger, Brayer hopes new materials can be brought in sooner rather than later.
At Meow Manor and Mini Manor, where many of the cats are housed, visitors can see the patchwork from past construction. In 2010, part of a roof collapsed in an area meant to house cats. With donations from the community, workers were fortunately able to fix most of the roof with little delay.
As the shelter begins to celebrate its 88th anniversary this June, Brayer has high hopes for the facilities. She dreams of a shelter that includes a new canine building with indoor and outdoor kennels, a dog park and walking paths for owners and their new family members.
What won't change is the love and labor Brayer, Karborn and the rest of the SGV Humane Society bring to the animals.
Six days a week, the shelter opens its doors with a commitment to uniting healthy animals and loving owners together.
It happened for South Pasadena resident Jessica Lai, who found an "adorable" cat named Hugo during her first visit to the SGV Humane Society.
She described Hugo as a cat who loves to purr and snuggle on her lap in the evening. She can't imagine her life without him.
"Hugo is the most adorable, loving cat I've ever met," Lai said. "I never met a cat who loves to be around people so bad."
Hugo has a new family and a second chance at life—an ending Brayer and the staff hope each pet can have at the SGV Humane Society.
--------
Reach staff reporter Mike Vulpo here.
To learn more about the San Gabriel Valley Humane Society, visit their website here.