USC Sports
Salute The Brave Honors Troops, Veterans With Help From USC Baseball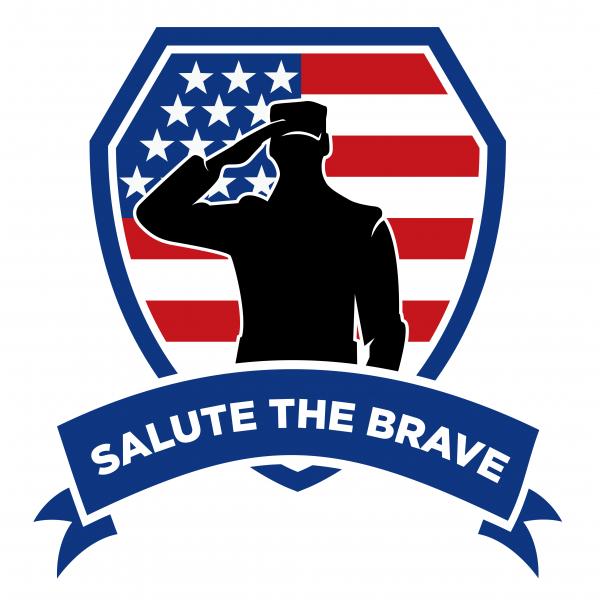 Ryan Morris ate, slept and breathed baseball. Like most, he dreamed of playing at the collegiate and eventually the professional level. After being cut by the University of Southern California baseball team, his dream was cut short.
With baseball no longer an option for the USC senior, Morris searched for something to fill the void that baseball once occupied. Little did Morris know, a chance encounter in his accounting class would forever change his life. Meeting a Marine in his accounting class spurred Morris' latest endeavor.
"That's when it hit me: here I was upset that I couldn't play a game anymore while kids my age were overseas fighting for our country," Morris said. "That's when I decided I was going to give back to the troops."
Ryan Morris founded the clothing and apparel line, Salute the Brave, in May of 2011. Following closely to its motto, "Be a Hero for a Hero," for each hat sold, another is sent to a United States military serviceman or woman overseas in addition to a note thanking the soldier for their service. Thus Salute the Brave follows closely to the TOMS business model: buy one, give one.
Since its inception exactly one year ago, Salute the Brave has expanded greatly. The company sells hats, shirts, tank tops and sweatshirts -- all benefiting the troops, purchase by purchase. In addition, Salute the Brave played a crucial role in spearheading USC's Military Appreciation Day at the May 6th USC vs. Washington baseball game hosted at Dedeaux Field.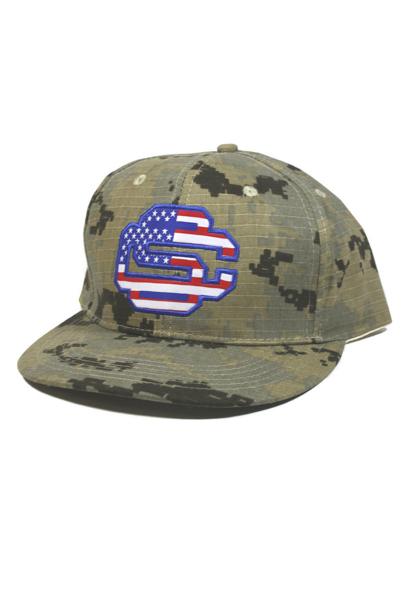 Because of USC baseball's purchase of 200 hats, the first 200 veterans in attendance received a free USC Salute the Brave hat. The hat is one of the newest additions to the Salute the Brave collection -- camouflage print and adorned with the iconic interlocking "SC" emblem. The hats were also worn by the USC baseball team.
For Morris, being back at Dedeaux seemed like a rollercoaster ride for him.
"It was strange being back in the dugout with all of my old teammates, as those guys are like brothers to me, but to be able to have the support from the USC baseball team and the entire coaching staff really says something about the Trojan Family," Morris said. "It was fantastic because it really was fun to be able to say thank you to all of the veterans in the crowd with multiple standing ovations and giving them all free USC Salute The Brave hats."
Sunday's contest between the Trojans and the Huskies featured a ceremonial pitch throw by USC champion miler and American hero, Louis Zamperini. Zamperini was a three-year letterman at USC (1938-1940) and was a member of three NCAA championship teams. He was also the NCAA champion in the 1938 and 1939 mile run, setting the collegiate mile record of 4:08.3.
Zamperini represented the United States and USC at the 1936 Olympics, placing eighth in the 5,000-meter run. However, it is his time served during WWII that has created the long-last legacy of Louis Zamperini. Spending 47 days on a makeshift raft in the middle of the Pacific and then over two years as a prisoner of war in Japan, Zamperini's life has been chronicled through television features, books and soon a film adaptation of the top-selling novel Unbroken, written by Lauren Hillenbrand.
His legacy has served to be an inspiration to many USC students, Morris included.
"Having Louis throw out the first pitch was a surreal experience. After hearing him speak at my family's church this past year and hearing his story, it is unbelievable to be able to have the support of both a Trojan and American hero," Morris said. "To be able to have the Trojan family give him a standing ovation for all that he has done for our nation gave me chills."
Morris and his company plan to expand over the coming years in order to keep up the spirit of supporting the troops. "We are going to continue to sponsor events such as baseball games, rodeos and concerts because you are able to get the word out to so many people" Morris said.
Though the company is just one year old, Salute the Brave has garnered support from the Trojan family.
"We want to continue to partner with USC for future events," Morris said. "Athletic Director Pat Haden and Kyle Negrete, the USC football team's punter, were both in attendance. I am hoping to continue to talk with both of them about doing an event with the football team."
----------
Reach Andie by email, or follow her on Twitter.