Politics
Romney Addresses Bullying Allegations, Talks About Economy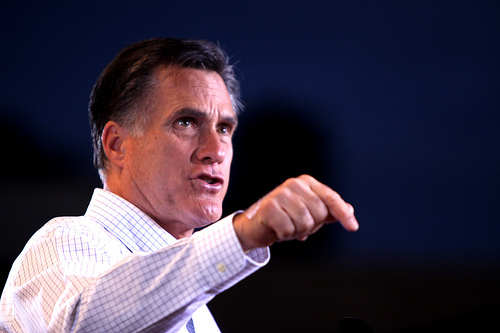 Republican Mitt Romney will try to refocus his campaign on the nation's economy and away from gay marriage when he delivers a commencement speech at Liberty University on Saturday.
The GOP candidate's campaign released excerpts of the speech a day early. Romney will try to cast strong families as crucial toward developing a strong economy when he speaks to graduates at the conservative Christian school founded by the late Rev. Jerry Falwell, the Associated Press reported.
"Although opportunities seem scarce in this economy, it is not for nothing that you have spent this time preparing. America needs your talent and your energy, all the more now that our country's in a tough spot," Romney will tell members of the graduating class.
The attempt to shift attention back on the economy comes at a time when the issue of gay marriage has resurfaced in the national spotlight. Earlier this week, President Barack Obama became the first sitting U.S. president to endorse equal marriage rights for same-sex couples. Romney has stated that he thinks marriage should be between a man and a woman.
The hot-button topic hit home for the former Massachusetts governor when The Washington Post published a story recalling a bullying incident Romney was involved in while he was a student at a suburban Detroit prep school. The Post quoted witnesses who say Romney and his classmates held down a nonconformist student presumed to be gay and cut off his long blond hair.
"Back in high school, you know, I did some dumb things and if anybody was hurt by that or offended, obviously I apologize," Romney told Fox News on Thursday.
The Washington Post story contained accounts of the incident from students who attended the prestigious Cranbrook School with Romney. Although most of the men leaned Democratic, all of them said that politics played no part in their accounts, according to the Post.
A USA TODAY/Gallup poll shows that 51 percent of Americans approve of Obama's endorsement of gay marriage. However, 60 percent say his position will have no impact on how they will vote in the November election.
Reach Executive Producer Danny Lee here.