Politics
Obama Becomes First Sitting President To Support Gay Marriage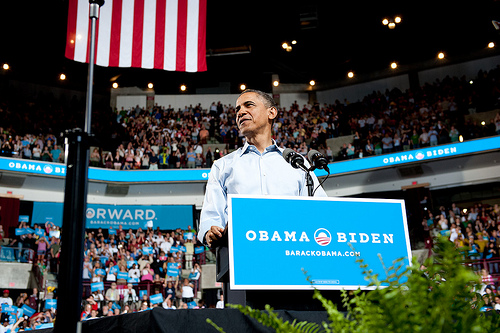 President Obama became the first sitting president to endorse gay marriage Wednesday when he told
ABC News
that he now supports the policy after "going through an evolution on this issue."
Up until that point, the president's public stance stopped short of marriage, as he had been a proponent of civil unions.
Obama's announcement comes one day after North Carolina voted overwhelmingly (61 percent) to amend its constitution to define the institution of marriage as exclusively between one woman and one man. It also arrives three days after Vice President Joe Biden told "Meet the Press" host David Gregory that he's "absolutely comfortable" with gay marriage.
Meanwhile, Republican presidential candidate Mitt Romney said, "I believe marriage is a relationship between a man and a woman," in an appearance in Oklahoma.
Coming into Wednesday, an average of national polls from April 27-May 8 indicated that Obama held a narrow 1.3 percentage point lead over Romney.
Many have already begun to speculate whether Obama's statement will play a role in the November election, but one thing is for certain: over the last 15 years, support for marriage has grown rapidly, according to data gathered by the Pew Research Center.
Graphic by Aaron Fischman. Source: Pew Research Center
-----
Reach staff reporter Aaron Fischman here.